Turning Construction Waste into Treasure
Accumulation of the construction waste is a serious problem in the social development. But do not worry. The mobile crusher can help you solve this problem. Without the restriction of the rugged terrain, the mobile crusher can save the manpower and material transport costs. The development of mobile crushing station is conductive to turn construction waste into treasure.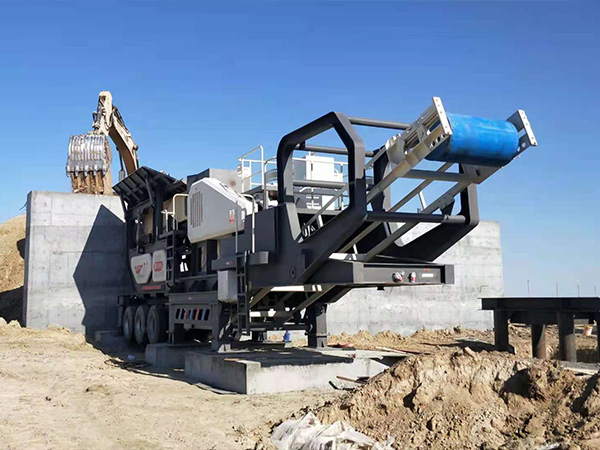 In recent years, the mobile crushing station is strongly favored in the mining market. It provides artificial sand in the quarry, road and bridge construction with high efficiency. However, what's make the mobile crusher unique is its construction waste disposal function. At present, many countries attach great importance to urban construction and the demolition and reconstruction of the old building will certainly bring a lot of construction waste. These construction wastes accumulate into the mountains. However, it is pity to abandon directly and it is troublesome to transport. Therefore, it is necessary to use the mobile crushing station.
Mobile crusher that can achieve close operation is the high efficiency stone crushing equipment integrating functions of feeding, crushing, screening, dust removal and transport. Mobile crushing station can make the crushing operation to the broken brick and cement of the construction waste on the spot and adjust the working place according to the working environment. Customers can choose different kinds of mobile crushing station according to the specific raw materials and various finished production demand.
The construction waste crushed by mobile crushing station becomes high-quality building aggregate that will be used in road construction, green brick production and other industries, which achieves "turning waste to treasure" successfully.