FTM Series Tyre Mobile Crusher----The Movable Crushing Plant
As independently researched and developed crushing equipment by Fote Machinery for crushing rocks and construction waste, tyre mobile crusher has been always popular with customers. It greatly increases the convenience for crushing operation by eliminating obstacles of the operating site, surroundings, basic configuration and the logistics. Tyre mobile crusher is quite flexible. According to coarse crushing, fine crushing and screening system, it can provide customers with customized production line through combining with different models. Compared with the fixed line, FTM serious tyre mobile crusher equals to a portable small-and-medium-sized crushing plant, providing customers with excellent customized system solutions.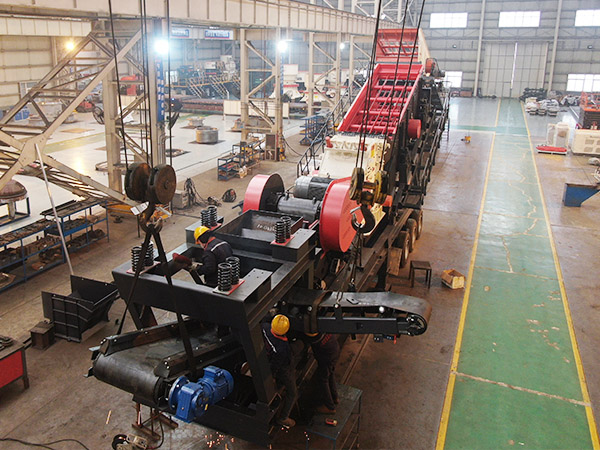 According to the research and development center, mobile crusher is not only flexible and portfolio-diversified, but the machine itself also has superior performance. The tyre mobile crusher is equipped with good-performance crusher, vibrating screen and feeder. The landing leg adopts hydraulic lifting, contributing to flexible operation. In addition, the vehicle control cabinet can deploy LCD touch-sensitive screen to realize automatic control.
At present, FTM series tyre mobile crusher mainly includes mobile jaw crusher, mobile impact crusher and mobile cone crusher. Meanwhile, Fote Machinery can specially customize tyre mobile crushers for customers, according to the site, materials and granule shape.