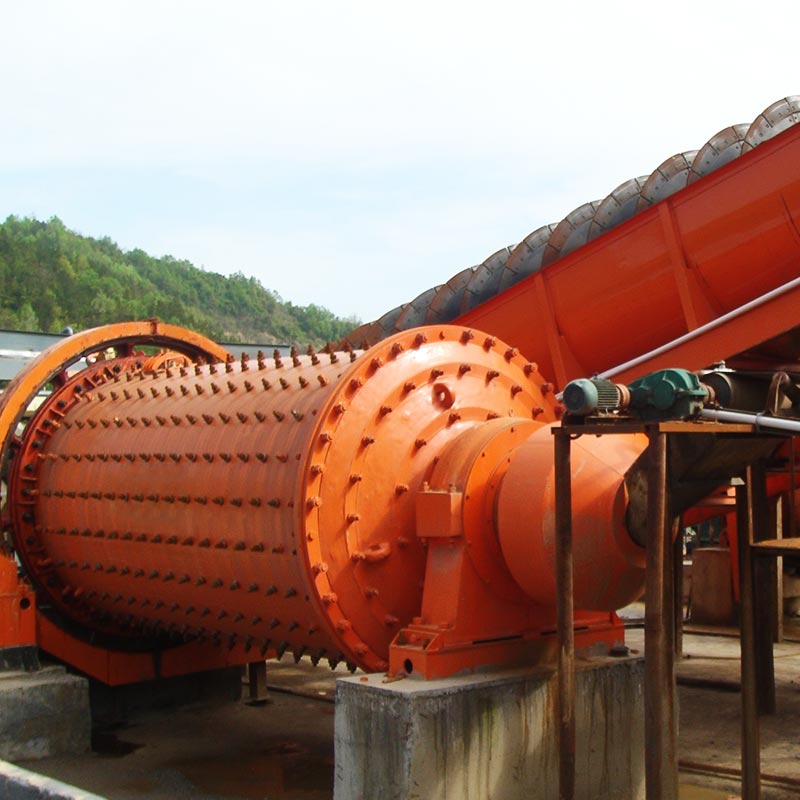 Mobile Jaw Crusher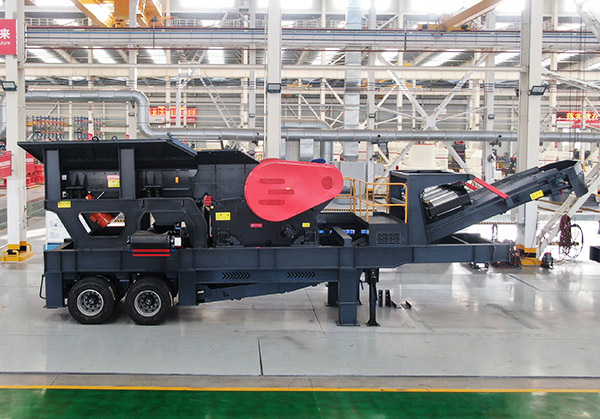 The mobile jaw crusher consists of pe jaw crusher, vibrating feeder and belt conveyor. Capacity : from 85t/h to 650 t/h flexible. Click for full details.
Advantages
Low noise
Advanced intelligent control device
Advanced jaw crusher higher yields
20% higher crushing and screening capacity
Mobile jaw crusher is composed of jaw crusher, feeding equipment and screening equipment. The whole set of this type mobile crusher is installed on mobile tyre platform, which can flexibly arrange the required location of machines.
Working Principle of Mobile Jaw Crusher
After having evenly sent to jaw crusher via vibrating feeder, the primarily crushed materials are sent to finished product stock pile through belt conveyor or screened by circular vibrating screen. Large pieces of materials will return for again crushing. Circular vibrating screen can be configured according to actual demand.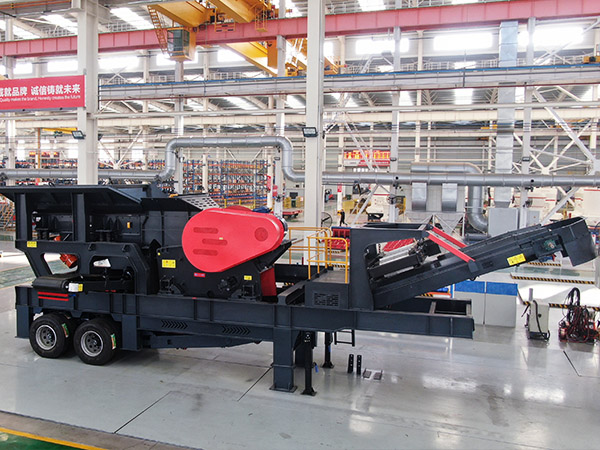 Wheel-mounted mobile jaw crusher is widely used in mining, coal mine and waste disposal industry, which can process a lot of materials, such as cobble, limestone, granite and so on. Portable jaw crusher can be combined with two-stage crushing and screening system (coarse crushing and fine crushing) or three-stage crushing and screening system (coarse crushing, medium crushing and fine crushing). At the same time, it can also be run independently, which has great flexibility.
| | | | | |
| --- | --- | --- | --- | --- |
| Model | FTM938HD80 | FTM1149HD98 | FTM1349HD110 | FTM1349HD125 |
| Transportation Length(mm) | 12600 | 13500 | 14500 | 15200 |
| Transportation Width(mm) | 2600 | 2700 | 2800 | 2900 |
| Transportation Height(mm) | 3870 | 4200 | 4450 | 4500 |
| Maximum Length(mm) | 12500 | 14000 | 16100 | 16700 |
| Maximum Width(mm) | 4100 | 4500 | 5100 | 5100 |
| Maximum Height(mm) | 4100 | 4900 | 5000 | 5300 |
| Weight(t) | 39 | 57 | 55 | 65 |
| Tire Configuration | Dual-axial | Dual-axial | Dual-axial | Dual-axial |
| Jaw Crusher | HD80 | HD98 | HD110 | HD125 |
| Maximum Feeding Size(mm) | 500 | 550 | 660 | 800 |
| Discharge Opening Size(mm) | 50-150 | 75-175 | 100-200 | 125-225 |
| Capacity(t/h) | 85-275 | 110-350 | 215-510 | 280-650 |
| Vibrating Model | ZSW380×95 | ZSW420×110 | ZSW490×130 | ZSW490×130 |
| Main Belt Conveyor | B800×8.5M | B1000×9.5M | B1000×11M | B1200×11M |
| Side-opening Belt conveyor(Optional) | B500×3M | B650×3.5M | B650×4M | B650×4M |
| Genset(Optional) (kw) | 200 | 250 | 270 | 400 |
| Iron Separator (Optional) | RCYD(C)-8 | RCYD(C)-10 | RCYD(C)-10 | RCYD(C)-12 |
Related Products