Jaw Crusher is Most Valuable Among Crushing Equipment
Jaw crusher embodies the essence of wisdom, which is the most valuable equipment. It has large power, large crushing ratio and high production efficiency of hydraulic crusher. We use the small angle reinforcing principle to change the power reduction effect into boosting effect, so that the single equipment can crush the materials into powder or sand particles.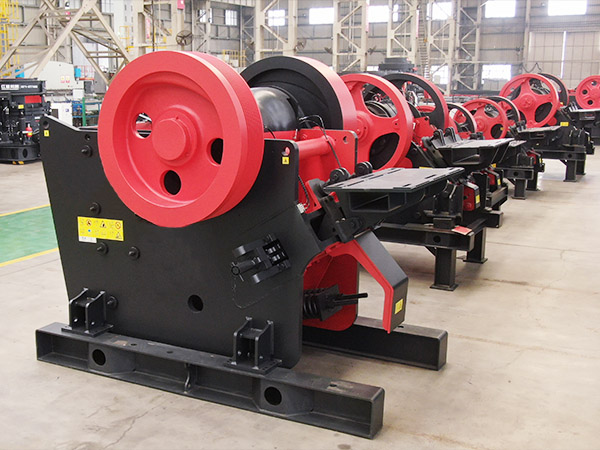 Jaw crusher has excellent performance, low power consumption and uniform particle size of finished product. It is suitable for the coarse and medium crushing operations of various ores. When design the jaw crusher, the crushing plates of movable jaw and fixed jaw should be the tooth peak to the tooth valley. In this way, the crushing of material in addition to extrusion effect, it also bends the material for easy crushing. The lining board of jaw crusher adopts white cast iron, and the hardness of white cast iron is larger with better wear resistance. In order to improve the service life of the crushing plate, it is better to use the materials with more than 12% manganese content, the most commonly used is the ZGMn13 type. Jaw crusher is the indispensable equipment of stone crushing line, and now the natural sand is gradually replaced by artificial sand, so jaw crusher equipment has become the best artificial sand production equipment.
In the design of jaw crusher, we also add a set of cavity crank rocker and a ladder type structure as well as the follow-up sand making equipment, which simplifies the production process, save investment, reduce power consumption and improve the production efficiency of the production line. Large jaw crusher can be designed into several pieces, which are symmetrical with each other, so that the crushing board can be exchanged to use when it is worn out. If you are looking for professional jaw crusher manufacturer in China, Fote Machinery is your best choice! If you want to know more information, please contact us!