Impact Sand Making Machine Is Widely Accepted by the Mining Market
Along with the gradual decrease of natural sand resources and the improvement of our national requirement on ecological balance, our country's sand making industry has developed rapidly over the years. The dramatic development of sand making equipment offers the heavy industries a solid support. Fote Machinery through constant innovation also has obtained a number of remarkable breakthroughs and innovation. Our impact sand making machine advocating the green philosophy of energy conservation, emission reduction and environmental protection is well received by the masses of mining customers in a short time.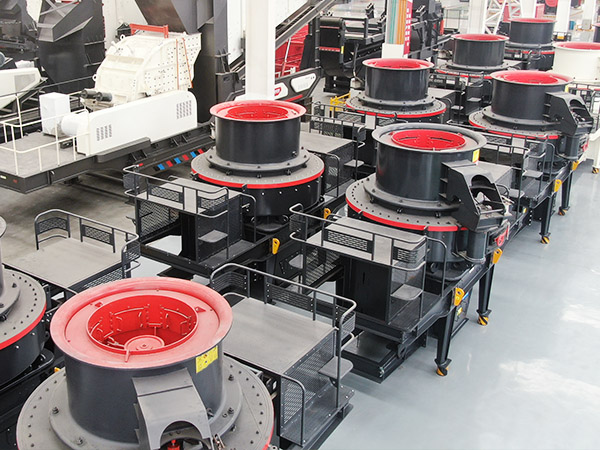 At the same time of our nation encouraging the mining industry to speed up to develop, it also encourages the broad enterprises to try to promote their market competitiveness. In the meantime, this proposes a higher requirement on the sand production industry in our country. So the sand production lines with larger processing capacity, higher screening efficiency and more reliable working performance are of great necessary. At present, high automation degree, large size, energy saving and emission reduction gradually becomes the future development directions of mining machinery and equipment.
The sand making industry begins to lay more emphasis on production innovation. For example, it focuses more on efficiency improvement, energy conservation and environment protection. The impact sand making machines made by Fote achieves the goal of longer using life and lower power consumption, which saves a lot of production investment for users and improves impact sand maker's efficiency. The energy-conservation and environmental-protection concepts of our impact sand making machine have been perfected continuously.
Now our mining machinery industry is encountering with a great challenge now. That's why the manufactures are trying to find out some ways to survive in the violent market. All in all, following the pace of the times and keeping innovating is the only way to develop.