FTM® sand production line is a sand making plant which refers to a series of machines used to produce artificial sand. With the increasing demand of and industry construction projects for sand , natural sand cannot satisfy the growing demand. Artificial sand is playing more and more important role in mining and other industries.
[[video=psscxcc]]
Sand production line configuration
The FTM® sand production line is usually composed of vibrating feeder, jaw crusher, impact crusher or the third generation of sand maker, vibrating screen, sand washer, belt conveyor, centralized electric control and other equipment. The projected output is generally 20 to 500 t/h.The full set of sand production line produced by our company can provide you with comprehensive technological support. After years of research and development, our company has launched the third generation of sand maker which has been applied to Sand Production Line. The sand production line of our company is always in the leading position of industry.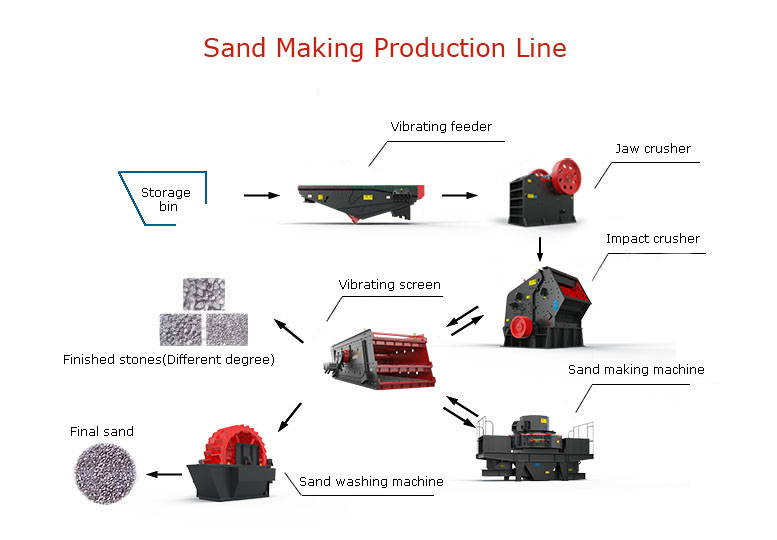 sand production line configuration
Working process of sand production line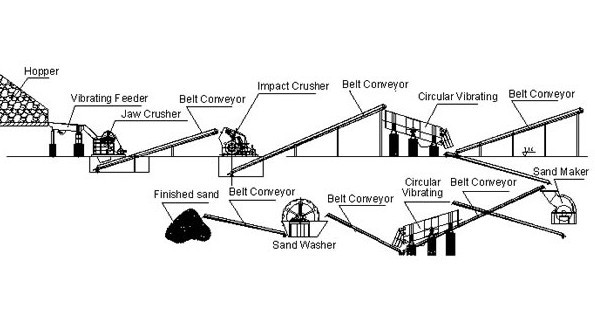 Materials can be processed by sand making plant
Sand production line can be used to process marble, limestone, granite, shale and other materials, which has good grain shape of sand and uniform granularity of finished products. It is very suitable for producing building sand.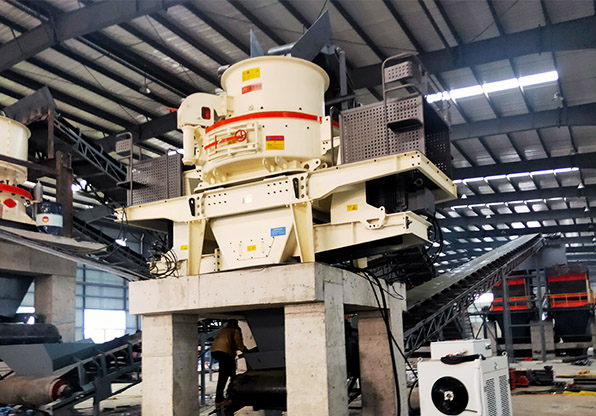 Configuration of sand production line is mainly depended on stone specification, output and usage of stone of customers. We provide comprehensive pre-sales, sales, after sales service in order to customize the most reasonable and economy production line for customers.
Project of granite sand production line:
Project Name: Granite sand production line
Ingredients: granite
Equipment: vibrating feeder 2 sets, jaw crusher 1 set , cone crusher 1 set, sand making machine 1 set , vibrating screen 2 sets, sand washing machine 2 units.
Finished product requirements: 0-5 mm, 10-20 mm, 20-31.5 mm
Production requirements: 300 T / H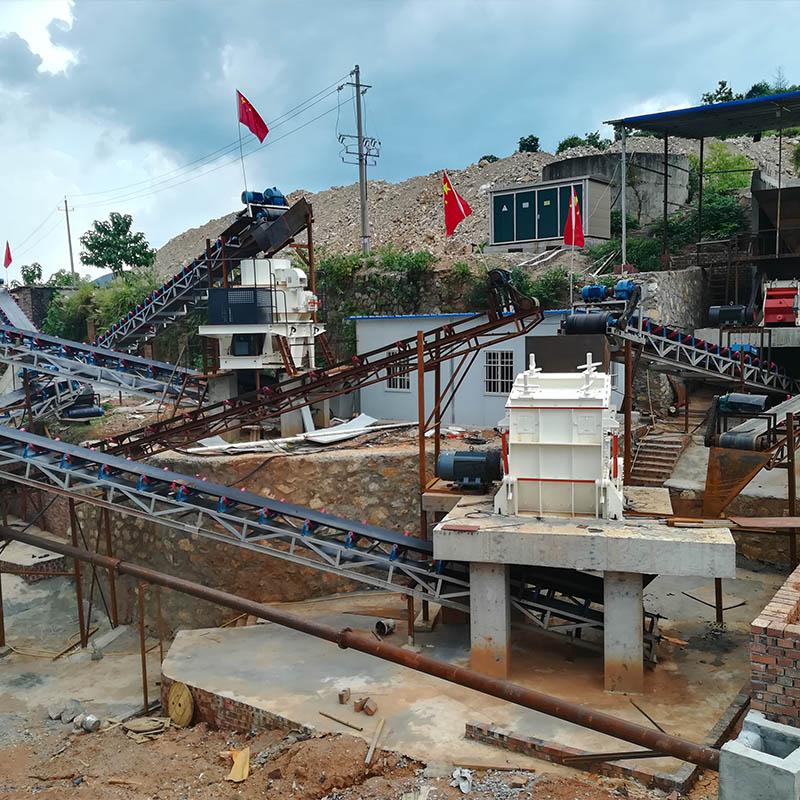 granite sand production line