Impact Crusher Plays a Vital Part in Sand Making Plant
With the continuous extension of market, mining machinery and equipment takes an more and more important position in the market. The progress of engineering construction drives the engineering machinery industry to develop rapidly. Stone crushing equipment gradually develops into all kinds of specifications and various models from the single production specification. Now it has become the core of mining equipment. Large amounts of sandstone aggregate is used in construction industry and the demand for it is going up dramatically in our country.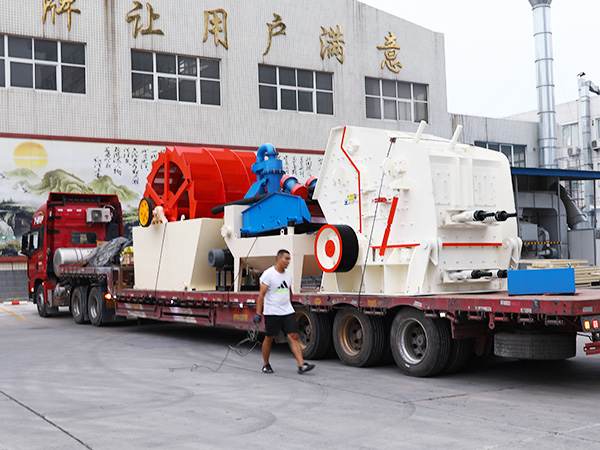 Natural resources are not inexhaustible. The natural sand having gone through many years of exploitation has already been unable to satisfy the currently huge demand. Among many crushing machines, impact crusher is usually used for materials' secondary fine crushing operations. Compared with other crushing equipment, impact crusher is different both on the overall structure and working principle. Our impact crusher adopts an impact-type crush, contributing to a more satisfactory discharging particle shape.
As the mining crusher industry develops continuously, more and more stone crusher types has sprung up accordingly and so has the stone crusher manufacturers. Therefore, consumers must be more and more cautious when they are purchasing crushers. Our company always insists on the 'all customer-centered' business philosophy and constantly introduces and reasonably utilizes the latest high-end technologies. The impact crushers produced by our company all have excellent performance in the field of mining, to be the best equipment for sand production lines.
Our company provides high-quality and reasonable-price products and service for customers and treats customers as the god. We cooperate with each client sincerely and strive to achieve a win-win situation. Welcome to your inquiry!