Several Misunderstandings of Manganese Ore Magnetic Separator
Manganese ore magnetic separator is featured by high strength of magnetic field, large gradient, less electricity consumption, stable performance and extensive applicability.
Manganese magnetic separator is designed for the magnetic separation operation of low-grade manganese ores and it is able to enrich the low-grade manganese ore particles smaller than 5 mm all at once and improve the grade of manganese by 5% to 18%.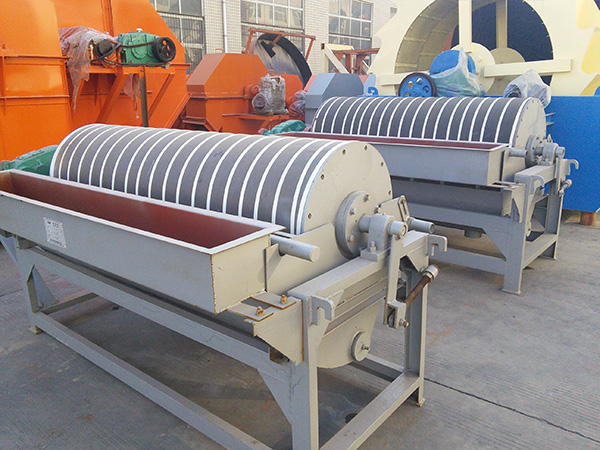 Through the magnetic separation and refinement, manganese ores can generate considerable economic benefits. Manganese ore magnetic separating machine is the best investment project for manganese ore processing plants and mining enterprises, which has a high return on investment. Manganese magnetic separator can also be applied to separating and refining limonite, rutile, rare earth ore, columbium tantalum ore and so on.
Next, I would like to talk about several misunderstandings of the investors when selecting manganese ore separator:
1. Pursue higher magnetic field strength blindly, without distinguishing the situation of the magnetic substances in the raw materials.
2. Use a single magnetic separator to separate a variety of magnetic materials.
3. Don't give full consideration to material's running status during the process of magnetic separation and iron removal.
4. Believe that high magnetic field is equal to high magnetic force.
5. Install magnetic separating equipment and iron removing device from some link to solve the whole system's pollution problem of magnetic materials.
6. Blindness in investment. Think that investing is to solve problems.
Fote Machinery is a professional magnetic separator manufacturer owning several decades of researching and developing experience. Our main products include all kinds of dry magnetic separator, wet magnetic separator, ball mill, rod mill, ceramic ball mill, flotation machine, spiral classifier, spiral chute and other support equipment. Welcome your consultation!