Which Devices Are Involved in a Full Set of Magnetite Iron Ore Beneficiation Line?
Iron occupies an important position in national production, especially the use of magnetite iron ores. Magnetic iron ores are usually distributed in the mines together with other minerals.
It involves a series of equipment and these devices put together are referred to as magnetite iron ore beneficiation line. They work together to fulfill the separation of magnetite ores and then get the targeted mineral and remove the tailings.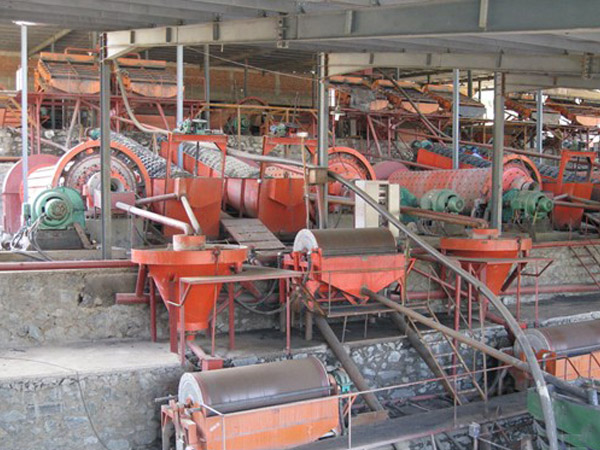 We need to know which devices are involved in a magnetite iron ore beneficiation process. In order to know these equipment, we must first understand how magnetite ore beneficiation is carried out and what the process includes. After making these questions clear, we can clearly know the equipment used in each procedure. It is a complete set of magnetite ore dressing plant by putting them together.
Magnetite is a kind of black iron oxide ore having magnetism, and usually separated by magnetite ore magnetic separator. Magnetic iron ore separation process consists of several stages, namely exploring, crushing, grinding, classifying, magnetic separation and flotation. The resulting mineral is magnetite ore concentrate.
The equipment involved in various stage mainly includes jaw crusher, cone crusher, compound crusher, vibrating screen or circular screen, ball mill, spiral classifier or high frequency screen, flotation machine, permanent magnetic drum separator, etc. In addition, these equipment need to be linked up. Thus belt conveyor is also necessary to deliver the ores.
Above is the specific configuration of a full set of magnetite iron ore beneficiation line. We hope to be useful for your purchase. If you still don't clear how to choose and configure equipment, please contact our customer service or leave a message on our website for solution.