FTM Ultrafine Grinding Mill Is a Good Helper For Nonmetallic Mineral Processing
China is very rich in mineral resources, with many kinds of nonmetallic minerals widely distributed, such as diamond, graphite, natural sulfur, pyrite, crystal, corundum, cyanite, etc. For a long period, the exploitation and utilization of nonmetallic minerals in our country has been in an extensive stage. Since the advent of ultrafine mill, micro powders are more and more widely used in our daily life. Nonmetallic minerals show outstanding talents in building materials industry, chemical industry and so on.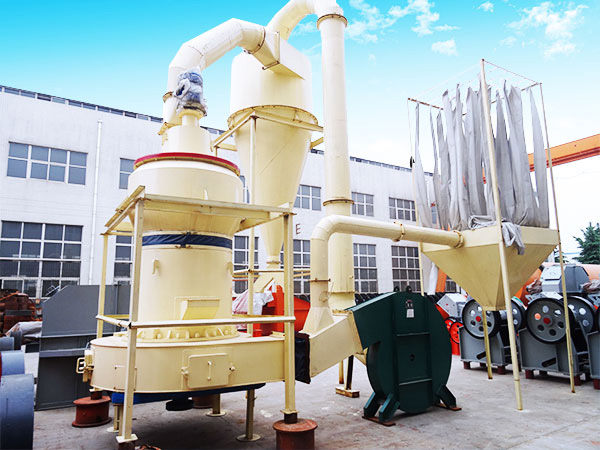 Mica powder can act as the functional filler of plastic, coating, paint, rubber, etc., improve their mechanical strength and enhance toughness, adhesive force, aging resistance and anti-corrosion ability. In addition to possessing extremely high electrical insulation, resistance to acid and alkali corrosion, elasticity, toughness, sliding ability, heat and sound insulation, small thermal expansion coefficient, it still has a variety of features like smooth surface, big radius-thickness ratio, regular morphology and strong stickiness.
Bentonite powder because of its excellent physical and chemical properties, can be used as binder, suspending agent, thixotropic agent, stabilizer, purifying and bleaching agent, filling material, feed, catalyst, and so forth, which is widely used in agriculture, light industry, cosmetics and pharmaceuticals field, etc.
Fote Machinery is a company specialized in manufacturing all kinds of powder grinding machines. Our ultrafine grinding mill has an obvious effect on the process and pulverizing of mica and bentonite. FTM ultrafine grinding mill is a good helper for nonmetallic mineral processing and becomes the most preferred equipment. Besides, Fote Machinery also produces Raymond Mill, high pressure micropowder mill, calcite grinding mill, ball mill and many other types of grinding machines.