Powder Grinding Mill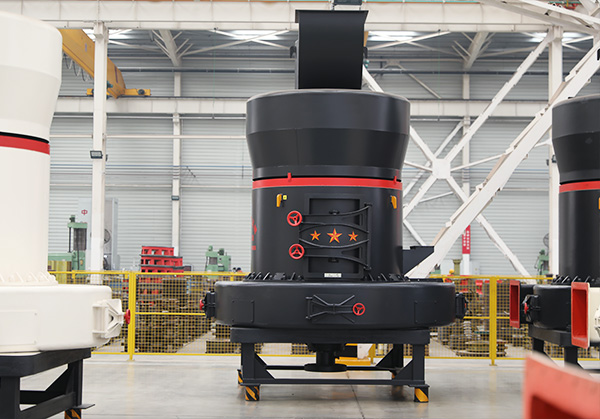 It can grind barite, calcite, feldspar, talc, marble, limestone, dolomite, fluorite, kaolin, gypsum from ≤35 mm into 3000 mesh. Click for full details.
Advantages
Long service life
Low energy consumption
Rugged construction
Revolutionary milling roller design
Feeding Granularity: ≤15 mm -≤25 mm
Production Capacity: 4-55t/h
Range of Application: high fine powder processing of more than 380 kinds of materials with below 6% humidity in non flammable and explosive mines, metallurgy, chemical industry, building materials and so on.
Powder grinding mill is suitable for high fine powder processing of materials whose Mohs hardness is not more than 9.3 level and humidity is below 6%, such as barite, limestone, ceramics, slag and so on. Granularity of finished products can be adjusted in the range of 80 to 425 Mesh(the finest granularity is 1000 mesh). It is widely used in powder grinding plant. Because this powder grinding mill can grind all kinds of stone and minerals, so, it is also called stone grinding mill and mineral grinding mill.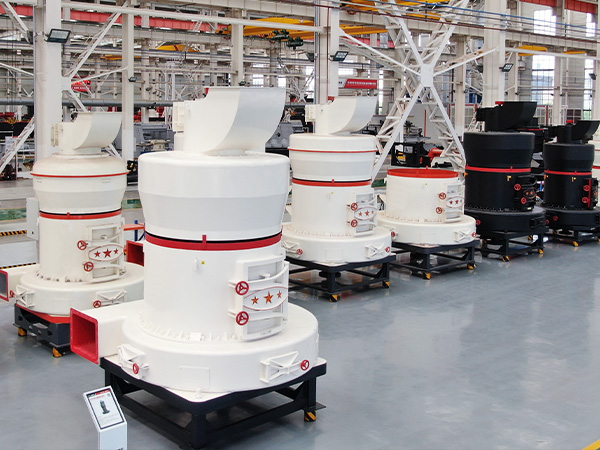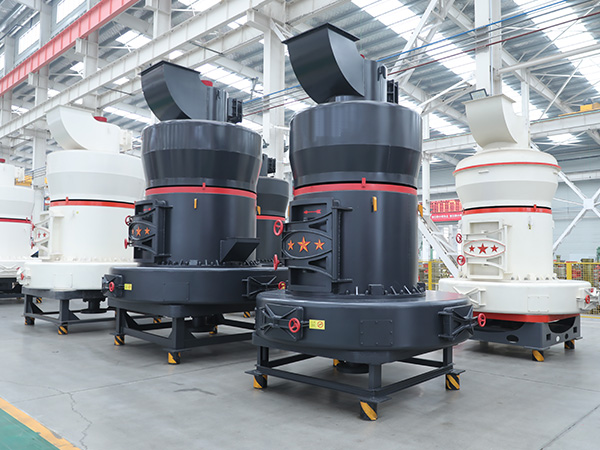 Working Principle of Powder Grinding Mill
Inside the host of grinding mill machine, the roller hanger is fasten a high pressure spring with 1000 to 1500 kilogram of pressure. When the machine is working, roller rotates around the main shaft and rolls close to grinding ring under the action of centrifugal force. Its pressure is 1.2 times higher than that of Raymond mill with same dynamic conditions, hence, it yield is improved greatly. After having entered grinding cavity, materials to be ground is scooped up to clearance between grinding roller and grind ring by the shovel, the ground powder enters the analyzer with the circulating air of air blower, qualified powder flows into the cyclone powder collector with air flow and becomes finished product. And large particle materials will fall back for regrinding.
Circulating air returns air blower to repeat the above process, and the remained wind enters bag dust collector for purifying. When abrasion of grinding roller and ring reach a certain degree, it's essential to adjust length of high pressure spring to maintain constant grinding pressure between grinding roller and ring, thus ensuring stable yield of high strength pulverizer.
| | | |
| --- | --- | --- |
| Model | 4525 | 4119 |
| Feeding Size(mm) | ≤30 | ≤25 |
| Output Size(mm) | 0.044-0.173 | 0.044-0.173 |
| Shift Output of Different Material Fineness(t) | 16-176 | 8-78 |
| Rotation Speed of Central Shaft(r/min) | 82 | 105 |
| Ring Diameter(mm) | 1770 | 1400 |
| Roller Diameter(mm) | 450 | 410 |
| Roller Height(mm) | 250 | 190 |
| Main Motor | Y315M-4-132 | Y280S-4-75 |
| Fan Motor | Y315M-4-132 | Y280S-4-75 |
| Analyzer Motor | YCT250-4A-18.5 | YCT200-4B-7.5 |