Milling process refers to the process that mainly uses grinding equipment to grind stone or other materials into the powdered materials that are suitable for use. Grinding mills are the most equipment in grinding plant, which can be divided into Raymond mill, high pressure micro powder mill, etc.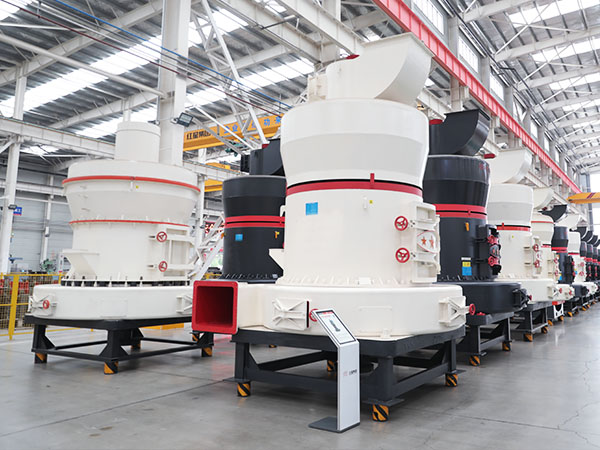 Configuration and Application of Powder Grinding Production Line
Powder Grinding Production Line is composed of grinding mills and other supporting devices, mainly including grinding mill, analyzer, plumbing device, air blower, crusher, stock bin, electromagnetic vibrating feeder, power distribution unit, etc.
Grinding production line is suitable for metallurgy, building materials, mining, ore beneficiation and other industries. The main processing materials of Powder Production Line are feldspar, calcite, barite, slag, refractory material and so on.
Process of Powder Grinding Production Line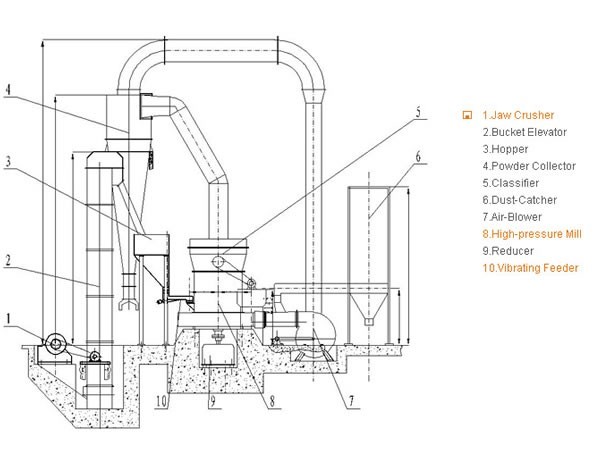 After having been crushed by jaw crusher, the materials are sent to stock bin through bucket elevator, and then continuously and evenly sent to host for grinding through electromagnetic vibrating feeder. Under the action of air blower, the ground powder are blown to powder concentrator for sorting. Sorted fine powder is sent to storage silo through pipeline and finically becomes finished product after being discharged by discharging valve.