Feeding Granularity: ≤15-≤30 mm
Production Capacity: 2-120t/h
Range of Application: it is suitable for grinding and processing barite, calcite, potassium feldspar, talc, marble, limestone, dolomite, fluorite, etc.
[[video=mfjcc2]]
Raymond mill adopts advanced structure of domestic and foreign similar products, which is designed and produced on the basis of Raymond mill same industry after update and improvement. It has higher efficiency than ball mill, low electricity consumption, small footprint and small one-time investment.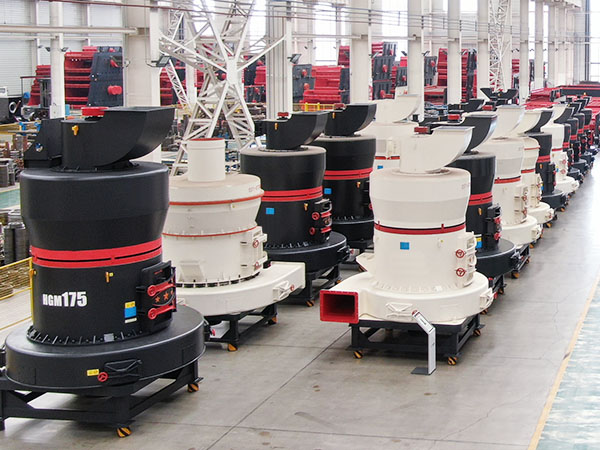 When it works, grinding roller tightly rolls on the grinding ring under the action of centrifugal force. Hence, when grinding roller and ring wear to a certain thickness, it doesn't affect yield and fineness of finished products. Grinding roller and ring has long replacement cycle, thus eliminating the shortcoming of short replacement cycle of wearing parts of centrifugal mill.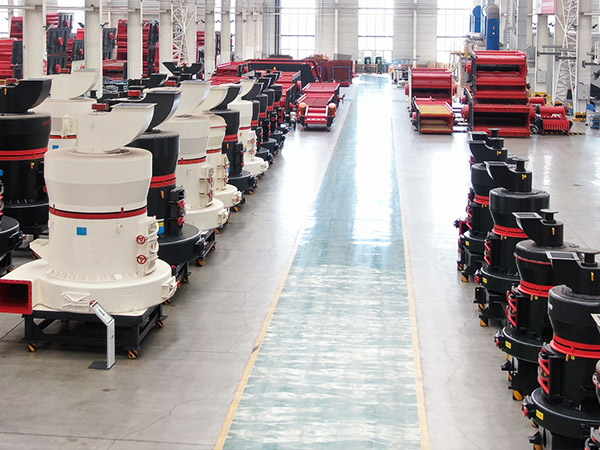 Winnowing airflow flows circularly in draught fan-mill shell-cyclone separator- draught fan. Hence, it has less dust than centrifugal mill. The operation workshop is clean and no environmental pollution.
Usage and Application of Raymond Mill
Raymond mill is widely used for high fine powder processing of more than 380 kinds of materials whose Mohs hardness is not greater than 9.3 level and humidity is below 6% in non flammable and explosive mines, metallurgy, chemical industry, building materials and so on, such as calcite, potassium feldspar, talc, barite, marble, limestone, dolomite, fluorite, lime, activated clay, activated carbon, bentonite, kaolin, cement, phosphate rock, gypsum, glass, thermal insulation materials, etc. Granularity of finished products of R type Raymond mill can be freely adjusted within 80 to 325 mesh. Granularity of part of materials is up to 600 mesh.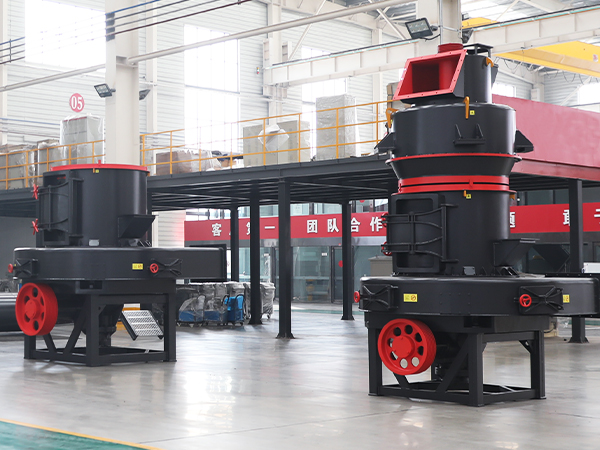 | | | |
| --- | --- | --- |
| Model | 4525 | 4119 |
| Feeding Size(mm) | ≤30 | ≤25 |
| Output Size(mm) | 0.044-0.173 | 0.044-0.173 |
| Shift Output of Different Material Fineness(t) | 16-176 | 8-78 |
| Rotation Speed of Central Shaft(r/min) | 82 | 105 |
| Ring Diameter(mm) | 1770 | 1400 |
| Roller Diameter(mm) | 450 | 410 |
| Roller Height(mm) | 250 | 190 |
| Main Motor | Y315M-4-132 | Y280S-4-75 |
| Fan Motor | Y315M-4-132 | Y280S-4-75 |
| Analyzer Motor | YCT250-4A-18.5 | YCT200-4B-7.5 |