Magnetic separation line is one of the dry and wet mineral processing processes professionally used in mines, which is mainly used for magnetic separation process of a variety of raw ion ores.
After magnetic separation process, the raw iron ores become iron ore concentrate powder. In the whole production process, a variety of equipment work jointly. Utilization rate of finished ores can reach more than 90%.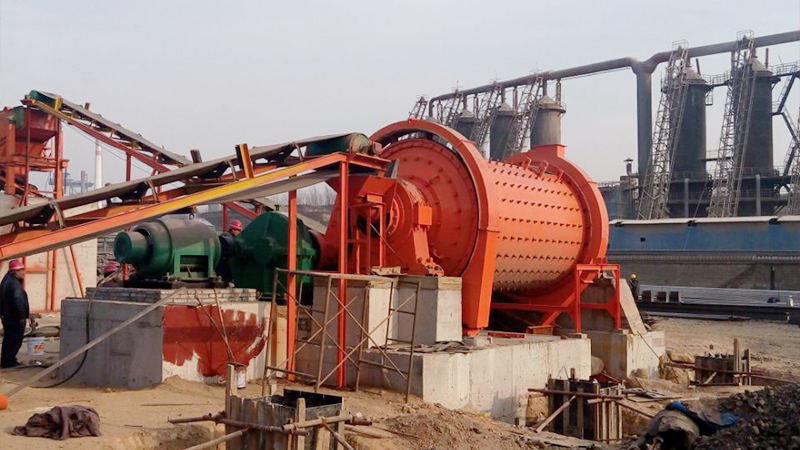 Range of Application of Magnetic Separation Line
Magnetic separation line can be used to separate hematite, nuclear iron ore, ferromanganese ore, siderite ore, etc. Please select wet magnetic separation or dry magnetic separator according to the production requirements. You can click on online consultation directly.
Process of Magnetic Separation Line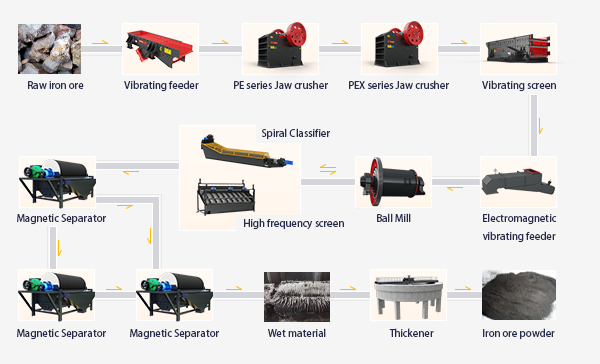 The magnetic separation line is composed of stock bin, feeder, crusher, ball mill, classifier, magnetic separator and other equipment. The main role of belt conveyor is to connect to each equipment.
Magnetic separation equipment is the most widely used corollary equipment with the most mature technology in the whole ore processing plant, which is mainly used to separate the materials with different magnetic ores. Magnetic separator plays an important role in the whole magnetic separation line. After having firstly crushed by ball mill, The ores are classified by classifier for grading ore fines. Finally, magnetic separator separates the materials with magnetism and mineral powder without magnetism.