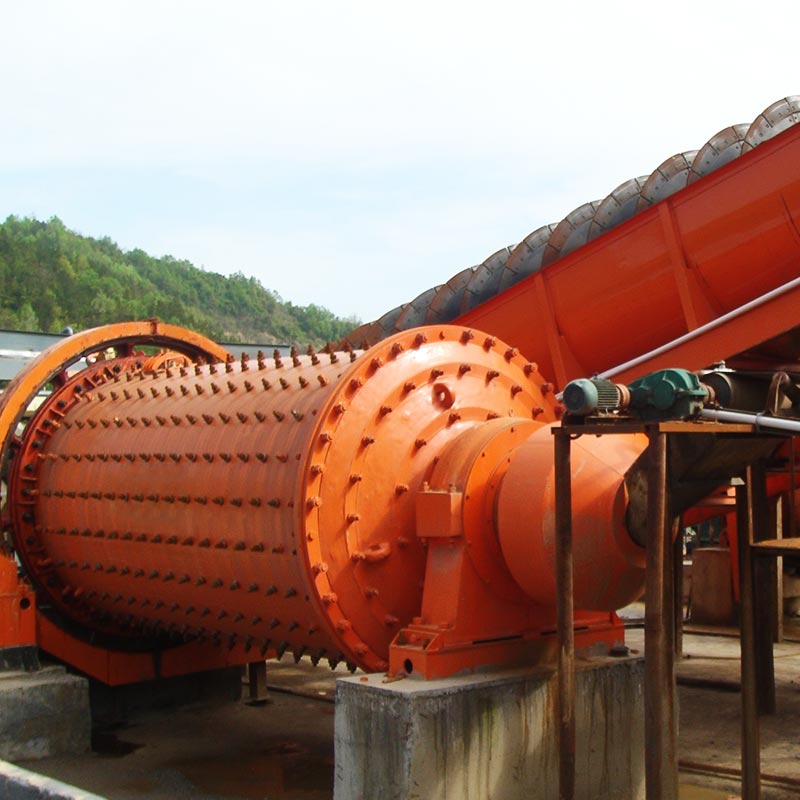 Ball Mill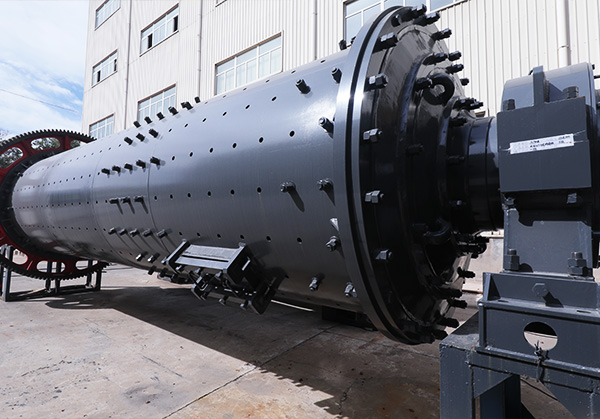 The ball mill can grind any ore rock from ≤25 mm into 0.075 mm. Both Electric engine and Diesel engine are optional. Capacity : from 0.62t/h to 180 t/h.
Advantages
Stable performance
Most Competitive Price
Most professional ball mill
Energy-Saving about 20%~35%.
Ball mill is a kind of grinding equipment, which is generally used in ore dressing process. After having crushed by crusher, materials will be sent to ball mill for grinding.
Ball grinding mill can conduct wet or dry grinding, hence, it can be divided into wet ball mill and dry ball mill. According to different discharging methods, ball mill machines can also be divided into grate ball mill and overflow ball mill.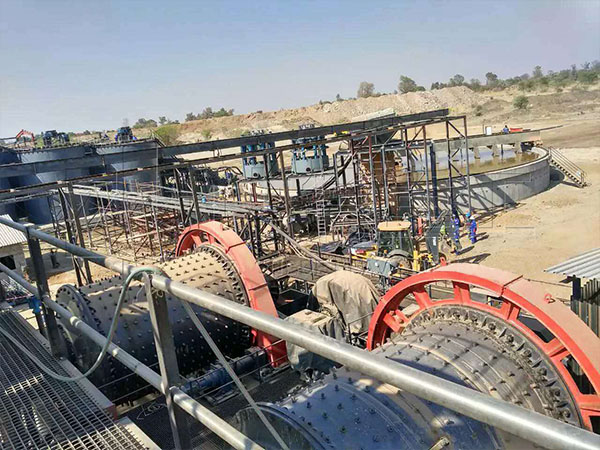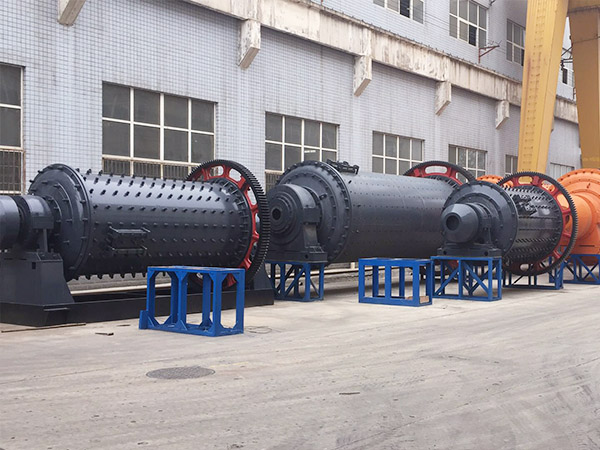 Ball mill grinder uses cylindrical structure. Inner wall of cylinder is installed lining board to prevent steel ball to smash the wall. Powder of ball mill grinder is provided by external motor. When it works, electromotor drives reducer to work. Reducer which is connected by two gears drives cylinder to rotate. Steel ball and ores to be ground that are inside the cylinder will be lift to a certain height and fall with the continuous rotation of cylinder, thus finishing ore grinding.
Ball grinder is widely used in cement, silicate product, new building material, refractory material, chemical fertilizer, ferrous and non-ferrous metal ore dressing, glass and ceramic industry.
Model
Shell rotation speed
(r/min)
Ball load
(t)
Feeding size
(mm)
Discharging size
(mm)
Capacity
(t/h)
Motor power
(kw)
Total weight
(t)
Ф900×1800
36-38
1.5
≤20
0.075-0.89
0.65-2
18.5
5.85
Ф900×3000
36
2.7
≤20
0.075-0.89
1.1-3.5
22
6.98
Ф1200×2400
36
3
≤25
0.075-0.6
1.5-4.8
30
13.6
Ф1200×3000
36
3.5
≤25
0.074-0.4
1.6-5
37
14.3
Ф1200×4500
32.4
5
≤25
0.074-0.4
1.6-5.8
55
15.6
Ф1500×3000
29.7
7.5
≤25
0.074-0.4
2-5
75
19.5
Ф1500×4500
27
11
≤25
0.074-0.4
3-6
110
22
Ф1500×5700
28
12
≤25
0.074-0.4
3.5-6
130
25.8
Ф1830×3000
25.4
11
≤25
0.074-0.4
4-10
130
34.5
Ф1830×4500
25.4
15
≤25
0.074-0.4
4.5-12
155
38
Ф1830×6400
24.1
21
≤25
0.074-0.4
6.5-15
210
43
Ф1830×7000
24.1
23
≤25
0.074-0.4
7.5-17
245
43.8
Ф2100×3000
23.7
15
≤25
0.074-0.4
6.5-36
155
45
Ф2100×4500
23.7
24
≤25
0.074-0.4
8-43
245
56
Ф2100×7000
23.7
26
≤25
0.074-0.4
12-48
280
59.5
Ф2200×4500
21.5
27
≤25
0.074-0.4
9-45
280
54.5
Ф2200×6500
21.7
35
≤25
0.074-0.4
14-26
380
61
Ф2200×7000
21.7
35
≤25
0.074-0.4
15-28
380
62.5
Ф2200×7500
21.7
35
≤25
0.074-0.4
15-30
380
64.8
Ф2400×3000
21
23
≤25
0.074-0.4
7-50
245
58
Ф2400×4500
21
30
≤25
0.074-0.4
8.5-60
320
72
Ф2700×4000
20.7
40
≤25
0.074-0.4
22-80
380
95
Ф2700×4500
20.7
48
≤25
0.074-0.4
26-90
480
102
Ф3200×4500
18
65
≤25
0.074-0.4
As per process conditions
630
149
Ф3600×4500
17
90
≤25
0.074-0.4
As per process conditions
850
169
Ф3600×6000
17
110
≤25
0.074-0.4
As per process conditions
1250
198
Ф3600×8500
18
131
≤25
0.074-0.4
45.8-256
1800
260
Ф4000×5000
16.9
121
≤25
0.074-0.4
45-208
1500
230
Ф4000×6000
16.9
146
≤25
0.074-0.4
65-248
1600
242
Ф4000×6700
16.9
149
≤25
0.074-0.4
75-252
1800
249
Ф4500×6400
15.6
172
≤25
0.074-0.4
84-306
2000
280
Ф5030×6400
14.4
216
≤25
0.074-0.4
98-386
2500
320
Ф5030×8300
14.4
266
≤25
0.074-0.4
118-500
3300
403
Ф5500×8500
13.8
338
≤25
0.074-0.4
148-615
4500
525
Related Products