Analysis on Advantages of Iron Ore Tailings Used as Building Materials
After the beneficiation process of mineral, there will be large amount of iron ore tailings. How to make a comprehensive utilization of iron ore tailings is a very important thing. According to the analysis of Hongxing Machinery, it is a good choice to use iron oil tailings as building materials.
What are advantages of iron ore tailings used as building materials? Now Fote Machinery gives you answers.
1. Fully grinded iron ore tailings in its beneficiation process guarantee their uniform and fine particle size. Saving of crushing and grinding process largely reduces production cost.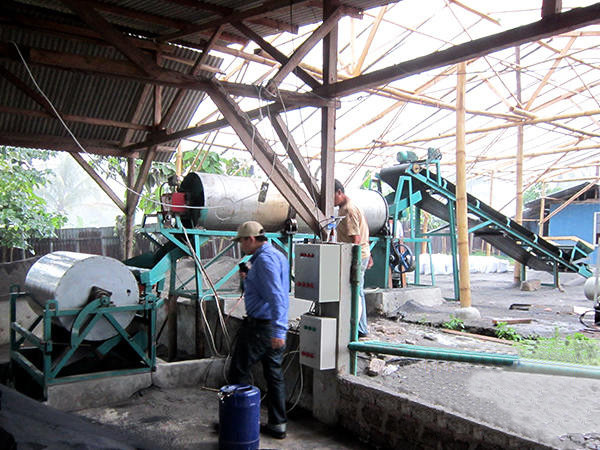 2. With property equal to that of common bricks and low costs, iron ore tailings facing brick is a new generation product with a strong competition in the market.
3. Iron ore tailings facing brick has advantages of simple production craft, small amount of equipment, short plant construction term, low investment and fast effects.
4. Main raw material of building waste reduces the environmental pollution, saves the iron ore tailings disposal cost and provides an ideal raw material for building material industry.
5. What's more, there are some developments on its use as the construction materials. Coarse iron ore tailings serve as subgrade layer and fine iron ore tailings are the replacement of sand to be as road surface materials.
6. Besides, iron ore tailings can be used to make some common road products, which is a most effective way with largest applications and comprehensive utilization of iron ore tailings. For example, after the mixed and stirred operation, iron ore tailings which are mixed with a certain amount of lime and some other additives serve as ingredient materials of highway pavement the strength of which will meets the national secondary road standard through maintenance.
In summary, it is an excellent choice to use the iron ore tailings as building materials. Having been focusing on mining machinery manufacture for more than thirty years, Fote Machinery is your regretless choice for mining machinery purchase.