The Essential Skills for Choosing Gold Ores Ball Mill
The purpose of gold ores mining is to extract gold from the gold ores with more impurities. Of course, gold extraction is a complicated process. Besides the two or even more than two crushing and screening procedures, there is another important procedure--grinding. After the grinding process of gold ores ball mill, the sorting procedure can be carried out more smoothly.
Gold ores ball mill plays an essential role in gold extraction process. So, there are some skills need users to pay special attention when selecting gold ores ball mill.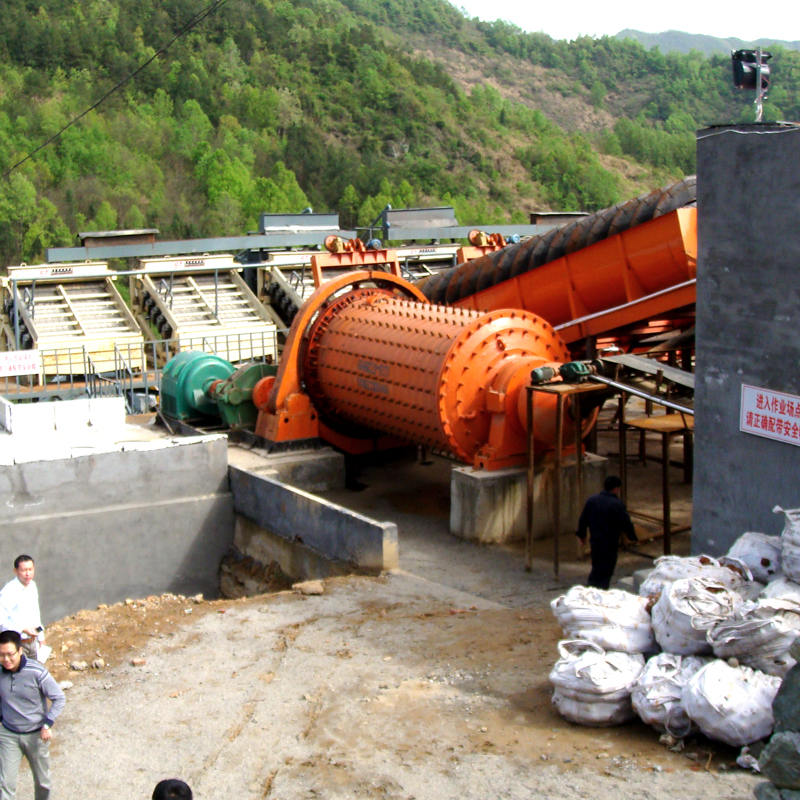 Ball mill liners
The ball mill liners can be divided into metallic materials (such as high manganese steel, alloy cast iron etc.) and wear-resist rubber.
High manganese steel liner has good impact resistance and wear-resistance, which is suitable for coarse crushing stage with strong impact effect. Alloy cast iron liner with better wear resistance but lower impact resistance can be used in fine crushing stage, to save the production cost. While rubber liner can be used in fine and intermediate grinding stage, its wear resistance and light weight make its practical life and production cost are all superior to metallic liner.
Ball mill grinding media
At present, there are three kinds of grinding media used in various ball mill, they are ceramic ball, steel ball and alloy grinding ball.
Ceramic ball has the features of high-temperature and high-pressure resistance, wear resistance,corrosion resistance etc. It is an economic type and a widely used non-metallic grinding media.Steel ball is widely used for its high hardness, high wear resistance, low abrasion and less breaking, its cost-effective is high. Alloy grinding ball has excellent wear resistance. The higher the alloy is, the better wear resistance is, it also has good economic benefits. Therefore it is called environmental and green grinding ball.
Ball mill manufacturer
Ball mill equipment is widely used in ore beneficiation process, and Fote machinery is a professional manufacturer that produce energy-saving ball mill. FTM experts are very familiar with the gold ores dressing production line, the ball mill we designed is through the research on various gold ores characteristics. We also have many technicians that have rich knowledge in gold ore processing, they can provide our customers with equipment installation and workers training, which virtually add benefits to mining enterprise.
There are some questions need users to consider carefully, such as how do the two types of lining plates coordinate can we get the best grinding efficiency? How to choose grinding media type and their hardness, as well as the proportion of large, medium and small ball that used in gold ores ball mill? How to maintain the ball mill to make its service life longer and so on. If you want to know the solutions to the above questions or want to get more ball mill information, please do not hesitate to contact us for more details.