Hot Sale Wet Ball Mill Exported to Malaysia
Half a month ago, a new customer from Malaysia purchased two wet ball mills with 4~10t per hour production capacity and 15 tons of grinding steel balls from our company. According to this customer, he was introduced by a friend. Because he sees that the work efficiency of his friend's whole set of tin ore dressing line equipment is excellent, so he would like to try to purchase some new mineral processing equipment to improve his current production condition.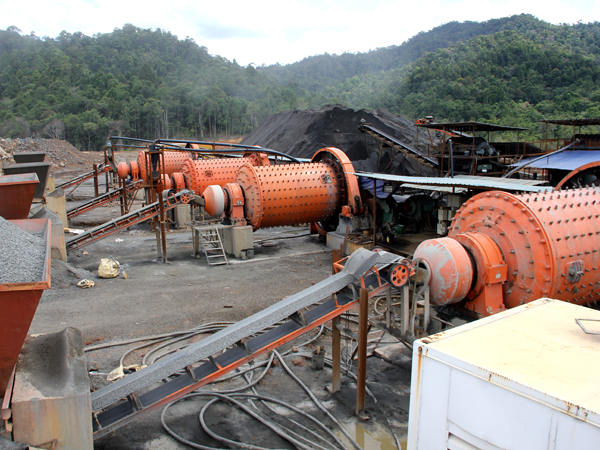 Yesterday, our company has completed all the preparation work of equipment, and now it is in the delivery stage. We hope that these ball mills equipment and accessories can reach the Malaysian customers smoothly and earn more profits for him.
When it comes to mentioning wet ball mill, many clients may be unfamiliar with it. So, next let's learn a brief introduction of wet ball mill.
What materials can be ground by wet ball mill?
limestone ,gold ore ,coal, siliconcarbide ,quartz, slurry,alumina ,chrome ore,basalt,titanium ore,calcite,graphite,concrete,moissanite,manganese ore,coal gangue,iron ore,granite,slag,copper ore
How does a wet ball mill work?
·The motor drives the ball mill cylinder turning through the reducer.
·The feeder continuously and evenly feeds the materials into wet ball mill.
·The crushed ore and grinding steel balls are carried to a certain height by the effect of friction and centrifugal force when the wet ball mill cylinder is turning.
·And then they fall down due to the gravity action.
·The materials are gradually pulverized under the impact and grinding of grinding steel balls.
·Ground materials are discharged from the wet ball mill outlet.
·The qualified materials which have passed through the classification of spiral classifier can be processed by the next-stage ore dressing equipment.
· Unqualified materials are sent to wet ball mill again for further grinding through the combined feeder, they will not be discharged until they meet the specifications
Advantages of FTM wet ball mill compared with other ball mill suppliers
(1) More stable operation
FTM wet ball mill adopts tailor-made rolling bearing as the supporting structure of ball mill cylinder. It can solve the sliding bearing core adjustment problem, the sealing problem under the harsh environment condition and the cylinder movement problem after long working time.
(2) Handle more materials
Wet ball mill has the low requirement on the water content of material. It can handle the materials containing high water content and high clay content.
(3) More efficient grinding capacity
FTM wet ball mill has the grooved ring liner, which is good for increasing the contact surface between the grinding balls and materials so as to strengthen the grinding effect.
(4) Less equipment investment
Our wet ball mill needs less ancillary equipment. Overall, the investment is 5%-10% lower than the wet ball mill of other suppliers.
(5) Continuous work
Our wet ball mill is a ball grinding machine that can work 24 hours continuously every day.
After learning these, it is believed that you have got some understanding of wet ball mill. For the latest discount of FTM wet ball mill, please consult us online.