How to Configure a Powerful Sand Production Line
With the gradual lack of natural sand in recent years, artificial sand starts to replace natural sand as the important available-sand used in building industry and road construction field. Meanwhile, since users can get the return fast with a small amount of capital input by investing in the sand production line, so investment of sand production line has been the most enthusiastic investment way for investors.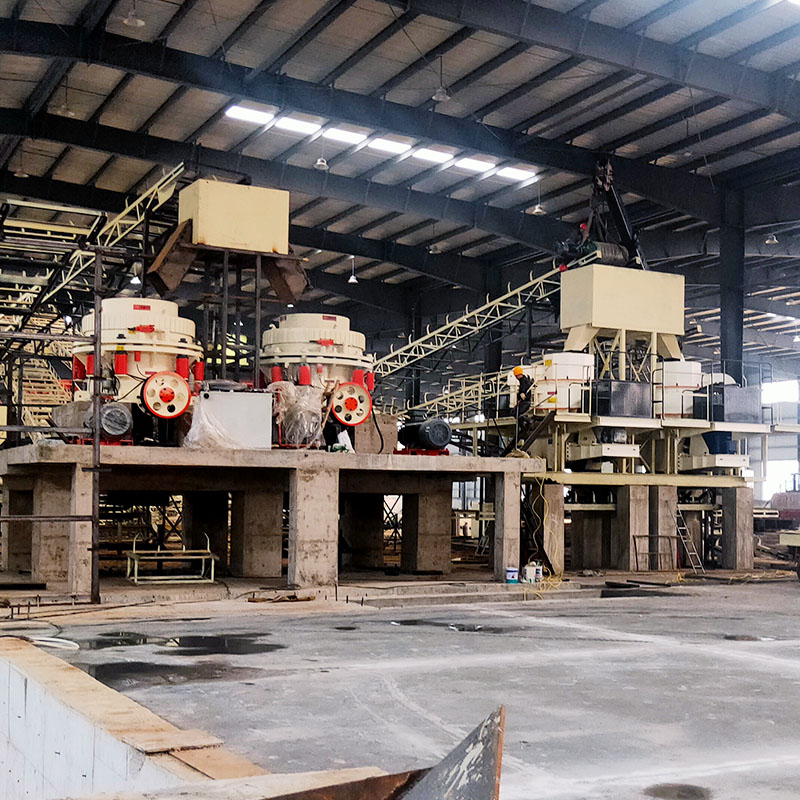 There are many kinds of artificial sand making machine, each of which includes various models. Users should configure the sand production line according to their actual product demand and material properties to ensure that the sand processing plant can fully realize its value and create more profits for users. Then how to configure a powerful sand production line? There are four basic principles should be taken into account when users configure the sand production line.
1. Combining with the scale of production site
Almost all users' production site is limited. When configuring a sand production line, users should consider its overall floor space firstly. They should select a sand production line with the total area in line with the actual production site area.
If the size of sand production line goes beyond the production site size, the artificial sand making machine will be unable to be installed properly and will not operate normally. If the size of sand production line is far less than the production site size, it will cause the site waste or not reach the production requirements of users.
2. According to the material's property
There are many kinds of raw materials can be processed by sand processing plant, including pebbles, granite, limestone, bluestones, silica, coal gangue, etc. In the configuration of a sand production line, it is necessary for users to choose a more reasonable solution according to the material physical characteristics such as the hardness, humidity and composition of material.
(1) If users want to process a kind of hard material like pebbles, they can choose this combining form of sand production line: jaw crusher – cone crusher - sand maker.
(2) For materials like the limestone and bluestone, users can choose this equipment combining form: jaw crusher – impact crusher – sand maker.
3. Matching with users' production requirements
Because the artificial sand needs to be used into different application domain, there will be some different demands for the grain size of artificial sand and the yield of artificial sand making machine in different industrial field. For example, to configure the high-strength grade and high-performance concrete needs high-class artificial sand, so investors need to invest in the high-grade configuration of sand production line.
4. Capital input should be reasonable
In addition to considering the performance and production capacity of sand production line, users are also very concerned about the capital investment. Investors should do research and budget ahead of time so as to have a reasonable capital input and choose a low-investment and high-income sand production line.
The recommend of sand production line supplier
Fote Machinery is a comprehensive and branded enterprise specializing in the manufacture of sand and gravel equipment. It can provide the most comprehensive and multiple configuration plans of sand production line for users. First, FTM engineers will conduct a field study on the production site of users and give a detailed understanding of the local material performance. Then, they will adopt their scientific and professional technology to design the high cost-effective sand production line combining with users' production needs. The configuration plan is absolutely idealized, economical and trustworthy.
FTM engineers attach great importance to the quality of every sand production line from every user's interest. They can provide full technical guidance for each user. Fote Machinery is absolutely a preferred sand production line supplier. For more information about FTM sand production line, please contact FTM engineers directly at customer@sinoftm.com