Ore dressing spiral chute is scientific and technological product researched by our company accumulate many years of ore beneficiation experience, which is the optimal equipment of mining and ore dressing industry. It has ideal effect in placer mining of beach, river, sand beach and so on.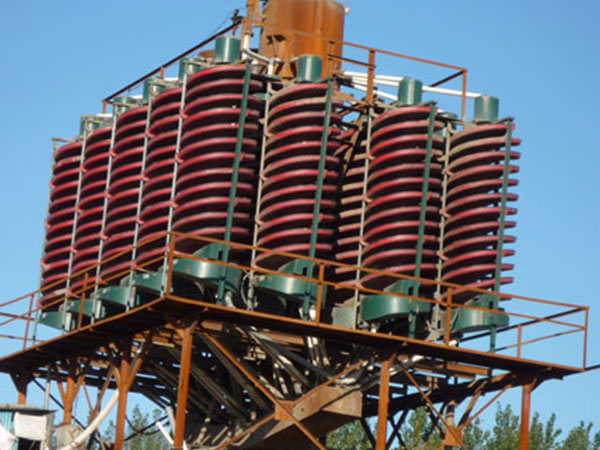 Application
The spiral chute is suitable for separating the materials with the particles of 0.3 to 0.02 mm, such as Iron ore, chromite, pyrite, zircon, rutile, tungsten, tin, tantalum, niobium and other non-ferrous metals, rare metals and non-metallic mineral objects with a specific gravity difference. it has such advantages as easy to control, big allowed range of feeding concentration, high recovery rate, small footprint, simple structure, without power, large processing capacity, easy installation, small investment and quick effect.
Product features
This gravity spiral chute adopts polyvinyl chloride special plastic production, which is of light weight, dampproof, rust protection, corrosion resistance, strong adaptability to feed quantity and concentration, particle size, volatility of the grade, no noise, etc.
Model
Processing capacity
(t/h)
DL2000
15-40
DL1500
8-16
LL1200
4-6
LL900
2-3