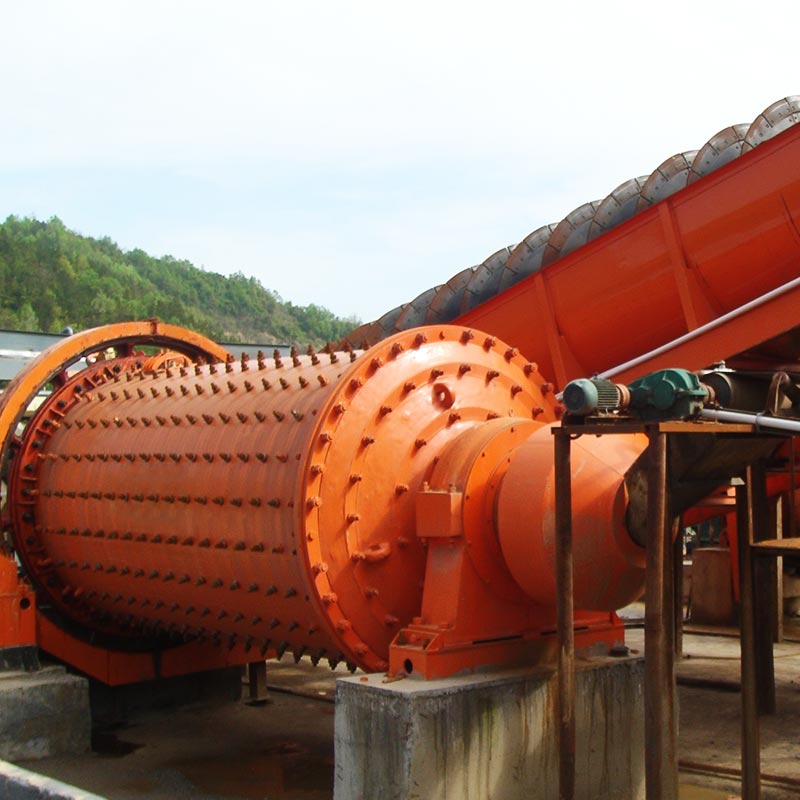 Shaking Table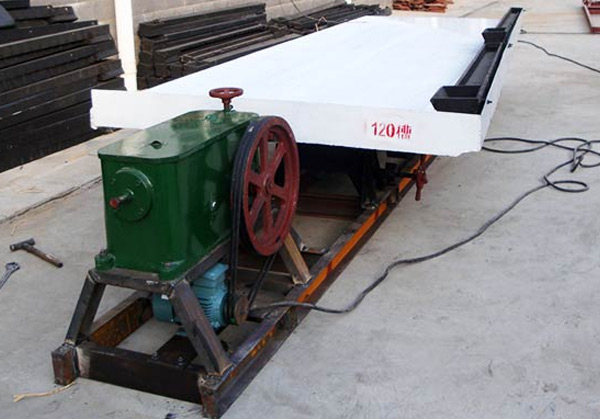 Max.feeding size:2-0.15 mm. Feeding amount:15 -60 t/d. Feeding thickness:15%-30%. Please check for your details.
Advantages
High-efficiency
Easy to maintain
Reasonable design
Low consumption, energy saving
Shaking table is traditional ore beneficiation equipment, which is mainly used to sort particles with different sizes or materials with different density. It is commonly used gravity dressing equipment for sorting finely crushed materials.
Gold shaking table is developed on the basis of traditional vibratory chute, which has also been called table classifier. The picture of shaking table is as follows.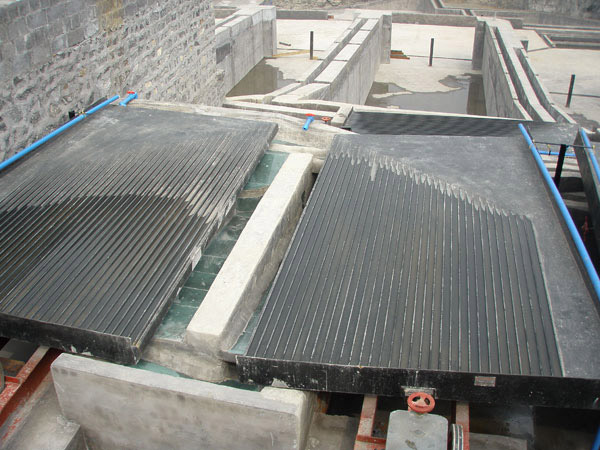 Feeding granularity of shaking table is generally below 3 mm. sorting process of shaking table is conducted on a broad bed surface. There is a tiny layer of materials on the broad bed surface. Driven by the motor, the bed surface vibrates, thus separating coarse grain and fine grain.
Shaking table can be divided into hydraulic shaking table and wind shaking table. The most commonly used one is hydraulic shaking table. It is widely applied in gold beneficiation process; hence, shaking table is also important gold beneficiation equipment.
Name
Grit
concentrator
table
Fine sand
concentrator
table
Sludge
concentrator
table
Bed surface
Dimensions
Length
(mm)
4450
4450
4450
Driving
part Width
(mm)
1855
1855
1855
Concentrate
part Width
(mm)
1546
1546
1546
Max.feeding
size(mm)
2
0.5
0.15
Feeding
amount
(t/d)
30-60
10-20
15-25
Feeding
thickness
(%)
25-30
20-25
15-25
Stroke
(mm)
16-22
11-16
8-16
Frequency
(f)
45-48
48-53
50-57
Bed surface
Water quantity
(t/d)
80-150
30-60
10-17
Bed surface
Horizontal
obliquity(°)
2.5-4.5
1.5-3.5
1-2
Bed surface
Portrait
obliquity(%)
1.4
0.92
----
Table board
corner(°)
32-42
40
42
Concentrating
area(㎡)
7.6
7.6
7.6
Bed surface
Length ratio
2.6
2.6
2.6
Shape of
side-bed
surface
Rectangle
Zigzag
Triangle
Motor
power(kw)
1.1
1.1
1.1
Transmission
device
Eccentricity
Related Products