Stone Crusher is mainly used for crushing large stones, natural stones or rocks with large volume. Usually, the large rocks cannot be used directly, so they needs to be crushed into small pieces, and then used in building, paving and other production activities.
The Classification of Stone Crusher:
Today, stone crusher machine has many types and models, according to different working principles, there are jaw crusher, impact crusher, cone crusher, etc. The three stone crushers are the suitable equipment with optimized consideration when purchasing stone crushing equipment, whether from the yield, crushing hardness or technical specifications, they can meet almost all the requirements of stone crushing. While according to different materials to be crushed, stone crusher is classified into limestone crusher, granite crusher, pebble crusher, concrete crusher, aggregate crusher, etc.
| | |
| --- | --- |
| jaw crusher | impact crusher |
| cone crusher | hammer crusher |
The Usage of Stone Crusher:
From the stone crushing to gravel particles crushing, or even fine sand making, stone crusher is needed to complete the operations. Choosing the right stone crusher is very important, which directly determines the size and quality of finished products. Rock crusher is generally not used alone, which is mostly used with other equipment to form a complete stone crushing plant, so as to achieve automatic production of the stones.
The Applied Materials of Stone Crusher:
Stone crushing machine has a wide range of applied materials, such as: marble, limestone, granite, shale, limestone, greenstone, coal, concrete solid material, iron ore, copper ore and other kinds of ores as well as industrial waste residue. It can crush almost all solid brittle materials.
Stone Crusher Manufacturer:
Fote Machinery is specialized in the production of various crushing equipment, in addition to jaw crusher, impact crusher and cone crusher, we also have limestone crusher for sale. Fote Machinery focuses on the production and sales of mine crushing machine for many years, which can produce full sets of stone production line and provide you with comprehensive technical support as well as high quality after-sales service. If you want to know more information about stone crusher, or you are interested in our product, you can contact us. Please leave us a message, and our sales personnel will contact you as soon as possible, or you can directly consult us online about the relevant information.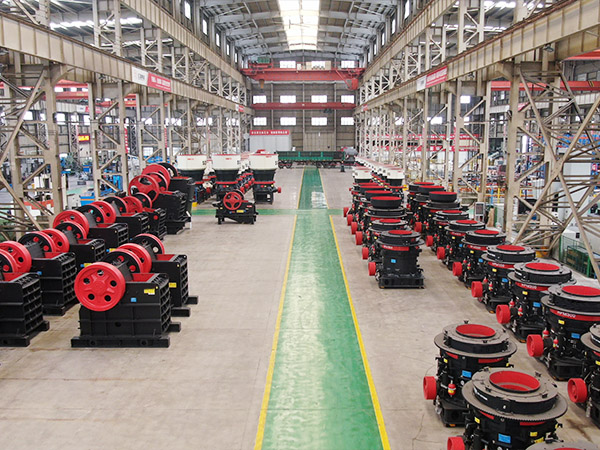 Model

Feed opening
(mm)

Max.feeding size
(mm)

Adjusting range of discharge opening
(mm)

Processing capacity
(t/h)

Rotation speed of eccentric shaft
(r/min)

Motor power
(kw)

Total weight
(t)

Dimensions
(L×W×H)
(mm)

PE-150×250
150×250
125
10-40
1-3
250
4P 5.5
0.8
720×660×850
PE-200×300
200×300
180
15-50
2-6
260
4P 7.5
1.2
910×750×990
PE-200×350
200×350
180
18-70
3-10
260
4P 11
1.5
1000×870×990
PE-250×400
250×400
210
20-60
5-20
300
6P 15
2.8
1300×1090×1270
PE-400×600
400×600
340
40-100
16-60
275
6P 30
7
1730×1730×1630
PE-500×750
500×750
425
50-100
40-110
275
6P 55
12
1980×2080×1870
PE-600×750
600×750
500
150-200
80-240
275
6P 55
15.8
2070×2000×1920
PE-600×900
600×900
500
65-160
50-160
250
6P 55
17
2190×2206×2300
PE-750×1060
750×1060
630
80-140
110-320
250
8P 110
29
2660×2430×2800
PE-800×1060
800×1060
640
130-190
130-330
250
8P 110
29.8
2710×2430×2800
PE-830×1060
830×1060
650
160-220
150-336
250
8P 110
30.7
2740×2430×2800
PE-870×1060
870×1060
660
200-260
190-336
250
8P 110
31.5
2810×2430×2800
PE-900×1060
900×1060
685
230-290
230-390
250
8P 110
33
2870×2420×2940
PE-900×1200
900×1200
750
95-165
220-450
200
8P 110
52
3380×2870×3330
PE-1000×1200
1000×1200
850
195-265
315-500
200
8P 110
55
3480×2876×3330
PE-1200×1500
1200×1500
1020
150-350
400-800
180
6P 160-220
100.9
4200×3300×3500
PE-1500×1800
1500×1800
1200
220-350
500-1000
180
8P 280-355
139
5160×3660×4248
PE-1600×2100
1600×2100
1500
300-400
1300-2200
160
8P 350-380
150.6
6210×4013×4716
PEX-150×750
150×750
120
18-48
8-25
320
4P 15
3.8
1200×1530×1060
PEX-250×750
250×750
210
25-60
13-35
330
6P 22
5.5
1380×1750×1540
PEX-250×1000
250×1000
210
25-60
16-52
330
6P 30
7
1560×1950×1390
PEX-250×1200
250×1200
210
25-60
20-61
330
6P 37
9.7
2140×1660×1500
PEX-300×1300
300×1300
250
20-90
16-105
300
6P 55
15.6
2720×1950×1600