Cone Crusher Video:
Cone Crusher is Working
Developed from a design concept proven worldwide since its introduction in 1927, the range of cone crusher continues to expand. The cone crusher is generally used as a secondary crusher in a crushing circuit, which can be divided into spring cone crusher, hydraulic cone crusher and compound cone crusher. With the ability to provide a wide range of processing capacity, feeding size and drive power, Henan Fote Heavy machinery Co.,ltd can more than meet your requirements for high quality at a reasonable cost.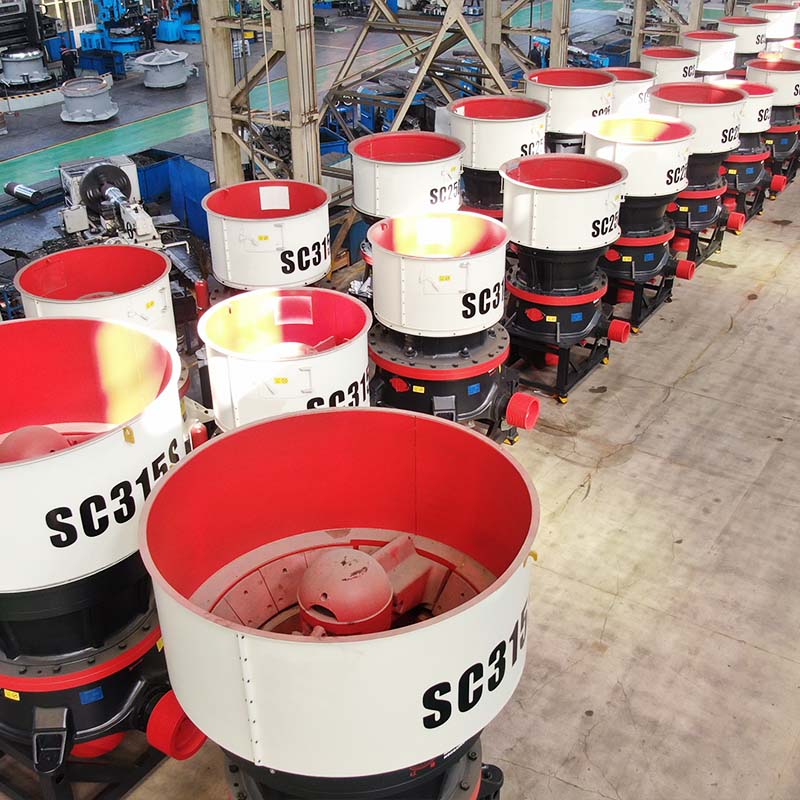 Cone Crusher Manufacturer
Cone Crusher Operating Cost
The operating cost of the cone crusher has an important impact on the economic efficiency of the enterprise. How to reduce the operating cost of the cone crusher has always been a matter of great concern to customers. To this end ,We Fote Machinery have optimized the structure of the cone crusher, in order to solve the problem of high operation cost of cone crusher. Through the introduction of advanced technology at home and abroad, we make high operation efficiency of cone crusher come true. In the meantime, we improved the quality of the cone crusher wearing parts and reduced the failure rate and maintenance costs of cone crusher machine, This reduces the operating costs of the cone crusher greatly.
Hydraulic Cone Crusher
Hydraulic cone crusher uses hydraulic cylinder to replace spring, which makes crusher more automatic and intelligent. It is widely used in mining, building materials, metallurgy and other industry, which can medially and finely crush various materials with medium or above medium hardness, such as metal ore, basalt, granite, limestone, pebble, sandstone, etc.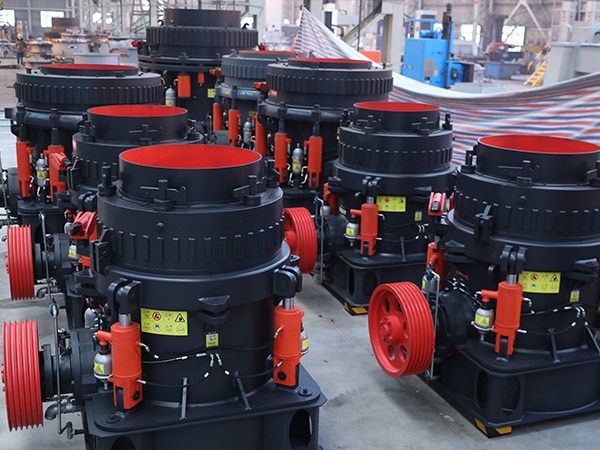 Hydraulic Cone Crusher
Symons Cone Crusher
Symons cone crusher is integrated cone crusher that has both spring and hydraulic cylinder. It is also called compound cone crusher, which is applied to crush materials with medium hardness. Symons cone crusher has four types of crushing cavities for choice, that is, coarse, medium, fine and ultrafine crushing cavities. It is widely used in mining, chemical industry, road and bridge construction, building and other industries.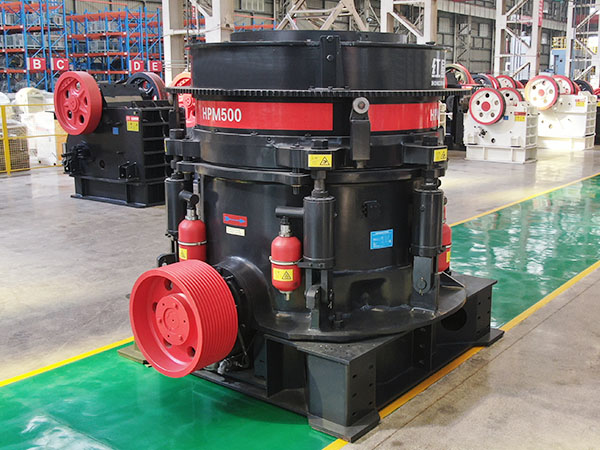 Symons Cone Crusher
Spring Cone Crusher
Spring cone crusher is widely used in metallurgy, building, road construction, chemical industry, phosphate industry, etc., which is suitable for crushing materials with hard and medium hardness materials, such as iron ore, copper ore, limestone, quartz, granite, basalt, diabase, etc. Its crushing cavity depends on usage of ore, for example, standard type crushing cavity for medium crushing, medium type for fine crushing and short type for ultrafine crushing.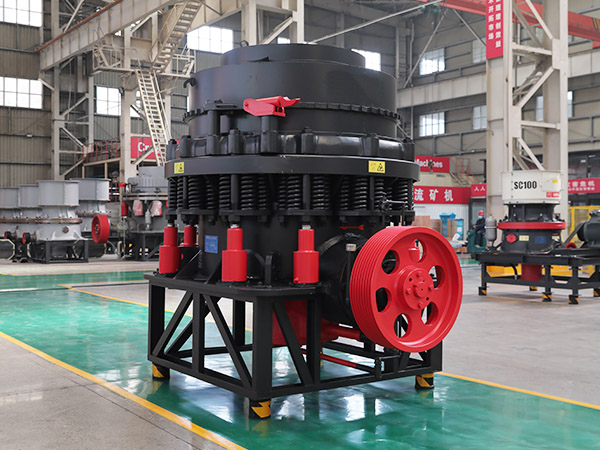 Spring Cone Crusher
Cone Crusher Components and Working Principle
Nothing is more important to your business than long term performance. All interior components of a FTM cone crusher are selected for superior performance and wear. The result is maximum up-time that increases revenue and diminishes the chances of premature component failure. here show your working principle of cone crusher: When the cone crusher works, The electrmotor of cone crusher drives the cone crusher eccentric shaft sleeve through flexible coupling, drive shaft and a pair of bevel gears; The crushing cone axis does cranking motion under the forced action of cone crusher machine eccentric shaft sleeve, thus making the cone crusher crushing wall and cone crusher rolling mortar wall near or far from them. The ores are constantly extruded, impacted and bended in the crushing cavity until they are crushed.
Specification
Model
Diameter
of large
end of
crushing
cone
(mm)
Max.feeding
size(mm)
Width of
discharge
opening
(mm)
Processing
capacity
(t/h)
Motor
power
(kw)
Total
weight
(t)
Dimensions
(L×W×H)
(mm)
Φ600
PYB600
600
65
12-25
40
8P 30
5
2234×1370×1675
PYD600
35
3-13
12-23
5.5
2234×1370×1675
Φ900
PYB900
900
115
15-50
50-90
8P 55
11.2
2692×1640×2350
PYZ900
60
5-20
20-65
11.2
2692×1640×2350
PYD900
50
3-13
15-50
11.3
2692×1640×2350
Φ1200
PYB1200
1200
145
20-50
110-168
8P 110
24.7
2790×1878×2844
PYZ1200
100
8-25
42-135
25
2790×1878×2844
PYD1200
50
3-15
18-105
25.3
2790×1878×2844
Φ1750
PYB1750
1750
215
25-50
180-360
8P 160
50.3
3910×2894×3809
PYZ1750
185
10-30
80-210
50.3
3910×2894×3809
PYD1750
85
5-13
60-180
50.2
3910×2894×3809
Φ2200
PYB2200
2200
300
30-60
420-700
8P 280-260
80
4622×3302×4470
PYZ2200
230
10-30
130-410
80
4622×3302×4470
PYD2200
100
5-15
80-200
81.4
4622×3302×4470