Small stone crusher which is manufactured by fote heavy machinery is also named as mini stone crusher. FTM small stone crusher is mainly applied to crush materials with small hardness, such as bricks, refractory material, glass, gypsum, limestone, coal, slag, etc. Small stone crusher can also be used in the experimental process and geological research.
Small Jaw Crusher
FTM small jaw crusher is also called FTM mini jaw crusher or small PE jaw crusher, which reduces the size compared with large jaw crusher. FTM small jaw crusher has the same working principle with common jaw crusher, which is smaller in size and more flexible.The smallest feed opening of FTM mini jaw crusher can reach 150mm*250mm, which is suitable for various small materials. In addition to mini jaw crusher, Fote Machinery also has other kinds of small rock crushers, such as small hammer crusher, small tertiary, small limestone crusher, small concrete crusher, small granite crusher, etc.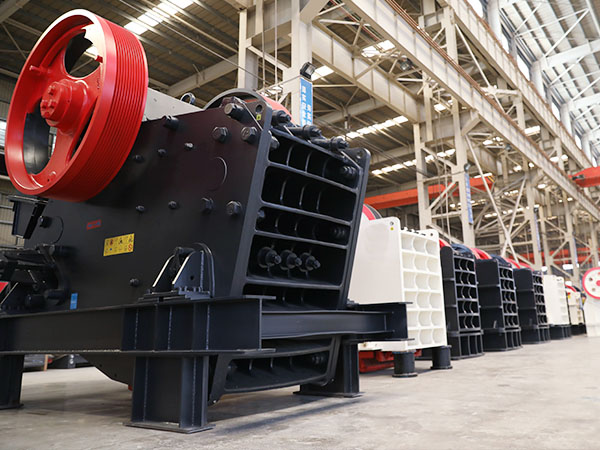 Small jaw crusher parameter
Model
Feed opening
(mm)
Max.feeding size
(mm)
Adjusting range of discharge opening
(mm)
Processing capacity
(t/h)
Rotation speed of eccentric shaft
(r/min)
Motor power
(kw)
Total weight
(t)
Dimensions
(L×W×H)
(mm)
PE-200×300
200×300
180
15-50
2-6
260
7.5
1.2
910×750×990
PE-200×350
200×350
180
18-70
3-10
260
11
1.5
1000×870×990
PE-250×400
250×400
210
20-60
5-20
300
15
2.8
1300×1090×1270
Small Hammer Crusher
Small hammer crusher is produced by FTM in compliance with the various industry requirements and is offered at reasonable prices to the clients. The small hammer crushers are specialized in crushing hard and abrasive material such as coal, limestone, lignite,granite,slag, quartz, mineral, ores. Its feed opening is smaller than 200 mm.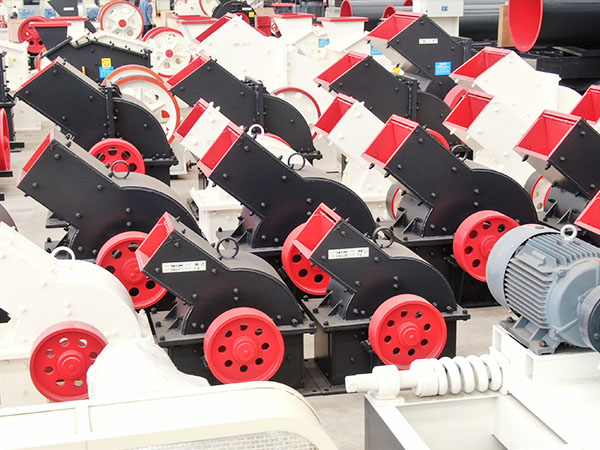 The parameters of small hammer crusher:
Specifications
Feeding Size
(mm)
Discharging size
(mm)
Capacity
(m³/h)
Motor power
(kw)
Total weight
(t)
Dimensions
(L×W×H)
(mm)
PCΦ400×300
≤200
≤25
5-10
11
0.8
900×670×860
PCΦ600×400
≤250
≤30
10-22
22
2.26
1200×1050×1200
PCΦ800×600
≤250
≤35
18-40
55
4.8
1310×1180×1310
Small Tertiary Crusher
Small tertiary crusher can crush various stones with less than 300MPa compressive strength. It has such advantages as stable performance, simple structure, smaller volume, energy conservation, etc., which is suitable for crushing limestone, cement clinker, slag, etc.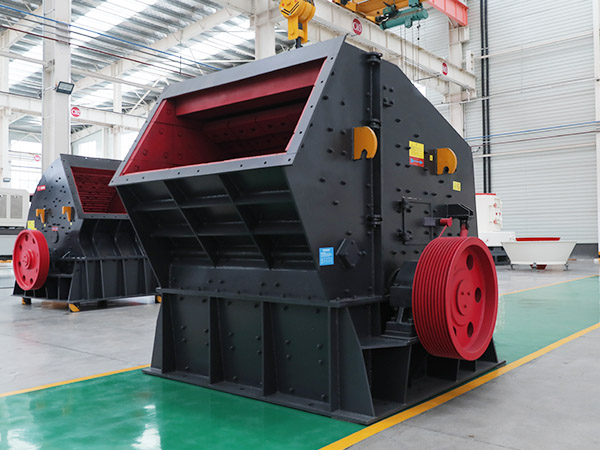 Project Case:
PE 250×400 small jaw crusher
Project Details:
Materials: Rock,Barite, Marble
Capacity: 15 t/h
Feeding size: 210 mm
Product: 10-60mm
Operation time: 10 h/d
Construction site: Ethiopia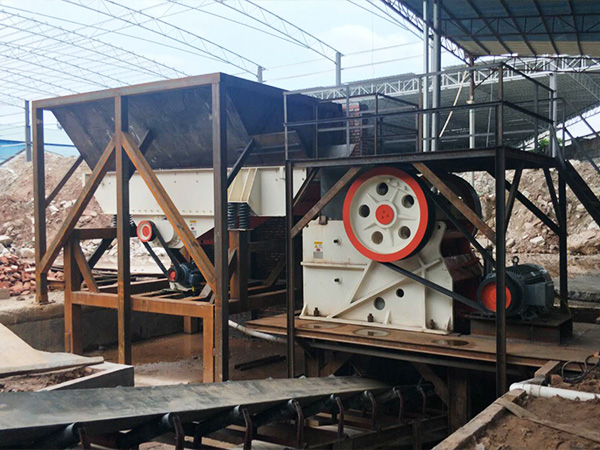 Customer Feedback:
"My original plan was to purchase a production line with capacity of 10 t/h, but the actual production capacity can reach 15 t/h. I have to show my thankfulness to FTM engineer, for their optimization of production line and site installation instruction, I am very satisfied with this series of equipment."
Mini stone crusher manufacturer
FTM has more than 30 years history of designing and manufacturing small stone crusher. Over 10000 sets of stone crusher were produced and exported to many countries such as Egypt,Ethiopia,Congo,Mauritius,Tanzania,Zambia,Zimbabwe,South Africa,Morocco.These stone crushers are welcomed by users for their variety of models, less investment, low operating cost, convenient to move, extensive application range.
Model

Feed opening
(mm)

Max.feeding size
(mm)

Adjusting range of discharge opening
(mm)

Processing capacity
(t/h)

Rotation speed of eccentric shaft
(r/min)

Motor power
(kw)

Total weight
(t)

Dimensions
(L×W×H)
(mm)

PE-150×250
150×250
125
10-40
1-3
250
4P   5.5
0.8
720×660×850
PE-200×300
200×300
180
15-50
2-6
260
4P   7.5
1.2
910×750×990
PE-200×350
200×350
180
18-70
3-10
260
4P   11
1.5
1000×870×990
PE-250×400
250×400
210
20-60
5-20
300
6P   15
2.8
1300×1090×1270
PE-400×600
400×600
340
40-100
16-60
275
6P   30
7
1730×1730×1630
PE-500×750
500×750
425
50-100
40-110
275
6P   55
12
1980×2080×1870
PE-600×750
600×750
500
150-200
80-240
275
6P   55
15.8
2070×2000×1920
PE-600×900
600×900
500
65-160
50-160
250
6P   55
17
2190×2206×2300
PE-750×1060
750×1060
630
80-140
110-320
250
8P   110
29
2660×2430×2800
PE-800×1060
800×1060
640
130-190
130-330
250
8P   110
29.8
2710×2430×2800
PE-830×1060
830×1060
650
160-220
150-336
250
8P   110
30.7
2740×2430×2800
PE-870×1060
870×1060
660
200-260
190-336
250
8P   110
31.5
2810×2430×2800
PE-900×1060
900×1060
685
230-290
230-390
250
8P   110
33
2870×2420×2940
PE-900×1200
900×1200
750
95-165
220-450
200
8P   110
52
3380×2870×3330
PE-1000×1200
1000×1200
850
195-265
315-500
200
8P   110
55
3480×2876×3330
PE-1200×1500
1200×1500
1020
150-350
400-800
180
6P   160-220
100.9
4200×3300×3500
PE-1500×1800
1500×1800
1200
220-350
500-1000
180
8P   280-355
139
5160×3660×4248
PE-1600×2100
1600×2100
1500
300-400
1300-2200
160
8P   350-380
150.6
6210×4013×4716
PEX-150×750
150×750
120
18-48
8-25
320
4P   15
3.8
1200×1530×1060
PEX-250×750
250×750
210
25-60
13-35
330
6P   22
5.5
1380×1750×1540
PEX-250×1000
250×1000
210
25-60
16-52
330
6P   30
7
1560×1950×1390
PEX-250×1200
250×1200
210
25-60
20-61
330
6P   37
9.7
2140×1660×1500
PEX-300×1300
300×1300
250
20-90
16-105
300
6P   55
15.6
2720×1950×1600