Hammer crusher is one kind of important ore crushing equipment, which plays an important role in stone crushing field. Feeding granularity of hammer crusher is 600 to 1800 mm. When crushing materials, hammer crusher can crush materials to below 25 mm at a time.
Hammer crusher machine is very suitable for crushing limestone, slag, coal and other brittle materials. Large hammer crusher can crush stones with one meter diameter to about 20 mm at a time, which has very large crushing capacity.
| | |
| --- | --- |
| | |
| Heavy Hammer Crusher | Small Hammer Crusher |
As one kind of medium and small crusher machine, hammer crusher can be used to crush limestone, coal cinder, lump coal, coke, etc., which is widely applied in various industries. Hammer mill crusher has such advantages as big crushing ration, strong production capacity, less over grinding phenomenon, etc., which is more suitable for materials with medium hardness. Hammer head and gas plate of hammer crusher are easy to wear, which hsould be timely replaced accroding to abrasion conditions.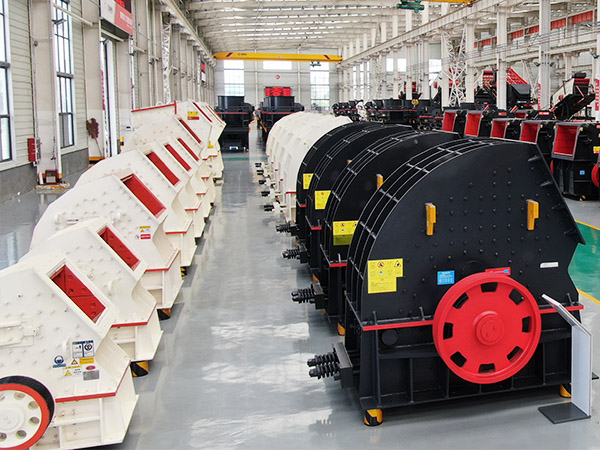 Hammer mill crusher mainly relies on high-speed rotating hammerhead to crush materials. Hammerhead is installed on the rotor which is driven by high-speed electromotor. Hammer crusher also can be divided into ring hammer crusher and heavy hammer crusher. There two types of hammer breakers are divided according to structure of hammerhead. When buying hammer crushers, customers should pay attention to distinguish these two types of hammer crushers.
Specification
Capacity(m³/h)

Motor Power
(kw)
PCΦ400×300
5-10
4P 11KW
PCΦ600×400
10-22
4P 22KW
PCΦ800×600
18-40
6P 55KW
PCΦ1000×800
25-50
8P 75KW
PCΦ1000×1000
30-55
8P 90KW