Coal crusher and gangue crusher are commonly used machine in coal and gangue crushing. Because its advantages like simple and firm structure, reliable functioning, easy repair and maintenance and less production and construction cost, it is widely applied in metallurgy, chemistry, construction, power plant, transportation and other industries in addition to crushing brown coal, lump coal and coal briquette.
Coal crusher machine is not only suitable to crush coal, but also widely applied to conduct cement production, fine crushing of clinker and materials with mediate hardness like dolomite, flint clay, lead-zinc mine, serpentine, blast furnace slag, coal gangue and phosphate ore and especially suitable to crush artificial sand and stones on highway pavement like hard limestone, dolomite, granite and basalt. Coal crusher plant and gangue crusher has bigger reduction ratio, and the biggest reduction ratio can reach any adjustment of discharging granularity without being affected by plate hammer and liner abrasion.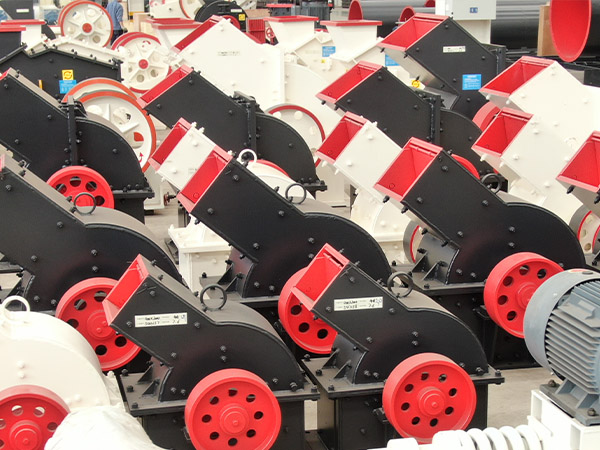 Types of Coal Crushers
There are many kinds of coal crushers according to different coal crusher manufacturers. The coal crushers of Fote Machinery include jaw crusher, impact crusher, cone crusher, hammer crusher, roll crusher, etc.
| | |
| --- | --- |
| Jaw Crusher | Impact Crusher |
| Roller Crusher | Hammer Crusher |
Functions and Features of Coal crusher
1. Feed materials along the tangent line and crush materials with cutting type, which makes the discharging process smooth. No dust pollution and accord with environmental protection requirements.
2. Crusher coal has big reduction ratio, high crushing efficiency, smooth operation, stable performance and so on.
3. Discharging granularity is even and the production capacity is fast. It has a high production efficiency, simple operation, easy maintenance and cleaning, etc.
4. There are protective facilities in transmission parts, making it smooth in operation and low in noise, conforming to the requirements of safe production.
Specification
Capacity(m³/h)

Motor Power
(kw)
PCΦ400×300
5-10
4P 11KW
PCΦ600×400
10-22
4P 22KW
PCΦ800×600
18-40
6P 55KW
PCΦ1000×800
25-50
8P 75KW
PCΦ1000×1000
30-55
8P 90KW