Fote Machinery Wishes the BRICS Summit Successfully Held
The ninth BRICS Summit will be held in Xiamen, Fujian province in September. The theme of the summit will be deepening BRICS partnership and opening up a brighter future. This BRICS leaders meeting will bring the new vitality and business opportunities to BRICS countries' economies and trade. The BRICS are made up of China, Russia, India, Brazil and South Africa, five countries with better market prospects. Through the Russian initiative, the BRICS countries held their first leader meeting during the United Nations general assembly in September 2006, thereafter, each year is held in accordance with convention. The BRICS countries have always followed the BRICS spirit of openness, inclusiveness, cooperation and mutual benefit, and are committed to building a more harmonious, comprehensive and stronger partnership.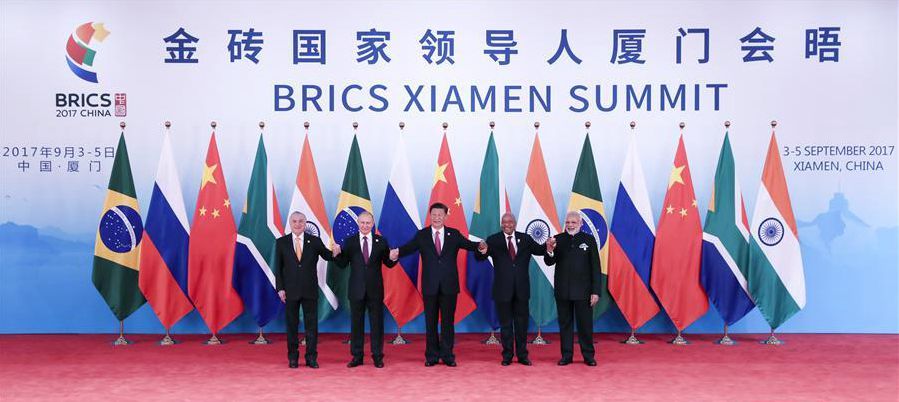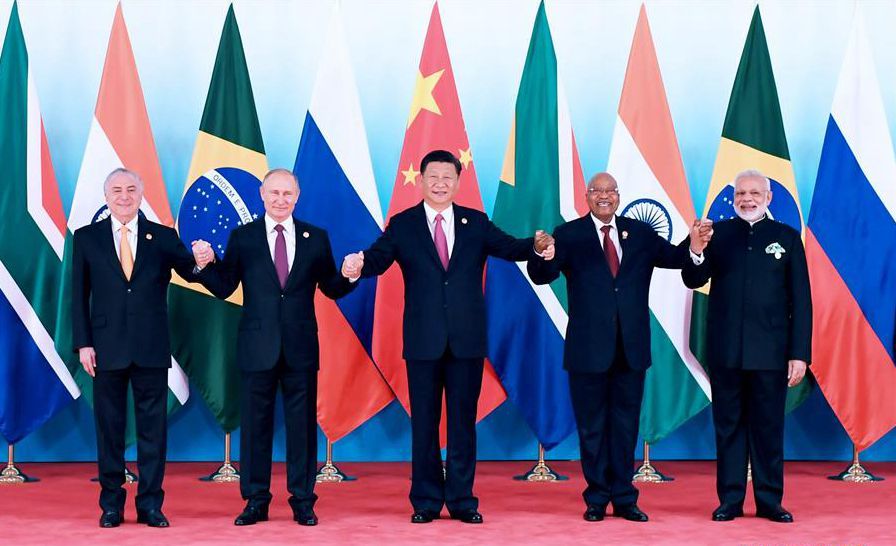 Why did the five BRICS countries go together?
China, India, Russia, Brazil and South Africa's population accounts for 42.88% of the world's population, throughout Europe and Asia, the United States and Africa four continents, their economic growth level is at the forefront of the world, which fully embodies the characteristics of civilization diversity and has a huge economic vitality. It is the common pursuit of economic growth enables the five countries to join together in order to gain more international discourse rights, to set up a new international order, and formed the BRICS countries this diversiform partnership.
2017 BRICS cooperation priorities
After recent years of development, the concept of the BRICS partnership has been deeply rooted in the hearts of the people, according to the file content, in 2017, the BRICs leaders' meeting will focus on the following four aspects as the cooperation priorities:
·To strengthen the economic cooperation and promote international common development. The BRICS countries should try to establish common goals, deepen cooperation and promote common development.
·To strengthen the communications, face difficulties and meet challenges together. The BRICS countries should strengthen the global governance, safeguard peace and stability among countries, build a harmonious society and meet greater challenges together.
·To strengthen the education cooperation to consolidate public opinion foundation. BRICS countries should carry out more cultural exchanges and learn from each other, and build a public opinion base that can support BRICS cooperation mechanisms.
·To improve the cooperation mechanisms and build a broader and long-term cooperative partnership.
The BRICS summit in 2017, for China, is both an opportunity as well as a challenge, the friendly cooperation of BRICS countries will play a crucial role in the progress and development of the national economy, education, culture, science and technology.
Fote Machinery here wish the 2017 BRICs summit held successfully, Fote Machinery as the booster power of national economic development, will actively meet every challenge, dedicate our own strength to the development of the national economy.