Ball mill is one of the indispensable ore-beneficiation equipment in mining industry. It is an investment-type equipment that can be used in a multi-purpose way and is mainly used to grinding after-crushed materials. The grinding ball is one of the main components of ball mill, which is needed to crushing and grinding materials. Ball mill is just a useless device without grinding ball, this also shows the grinding ball importance to ball mill. At present, most widely used grinding ball in home and abroad market is made of high-carbon high-alloy and high-carbon low-alloy. Both of the two grinding balls can be used in dry production of thermal power and cement plants. While the high-carbon low-alloy grinding ball is used in mining wet process.
Alloy grinding ball has excellent wear resistance. The higher the alloy is, the better wear resistance is, it also has good economic benefits. Its use can save cost, reduce labor amount, reduce electricity consumption, but also reduce the waste of limited human resources. There is no doubt that the alloy grinding ball can be called environmental and green grinding ball. On the condition that materials are determined, the grinding ball level is very important. Ideal ball mill configuration coupled with ideal liner surface shape can make the ball mill achieve maximum efficiency.
Grinding Steel Balls
The grinding steel balls is the grinding media of ball mill, it produces the grinding effect through the collision and friction among steel balls and materials. It is an important basic component. Especially the precise industrial steel ball plays a significant role in national economic development. Steel ball is mainly used in metallurgy, minerals, cement plants, thermal power and so on, most of them are high/low chromium alloy ball for now. The steel ball can be divided into high, medium and low chromium ball according to the chromium content.
Grinding Steel Balls Characteristics: Generally, medium and low chromium ball with poor wear resistance and high crushing rate. Its price is relatively affordable but cost-effective is not very high. High chromium ball is well used in ball mill for its high hardness, high wear resistance, low abrasion and less breaking. But high chromium ball toughness is poor, which is easy to break in the production process. While after Fote Machinery experts' improvement, the fact also proves that the improved ball performs better. Its cost-effective is high and obvious save the cost. While the steel ball isn't the harder the better, users should select appropriate hardness steel ball according to the materials properties.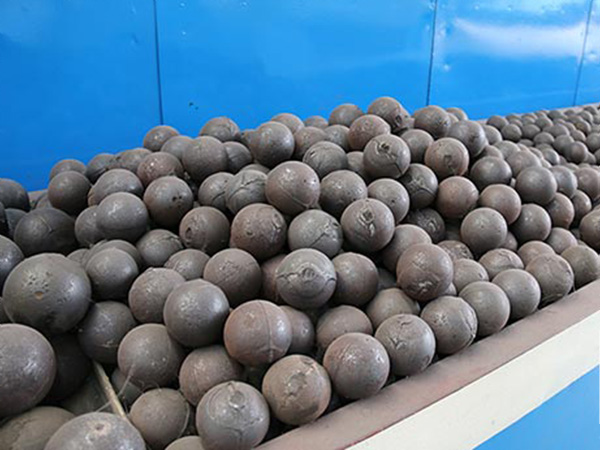 Steel ball is grinding medium of ball mill, which plays a very important role as one kind of vital grinding medium. The steel ball is easy to wear, so, it needs to be replaced frequently so as to achieve the best efficiency of ball mill.
Fote Machinery produces all kinds of steel balls, such as high manganese steel ball, high chrome steel ball, alloy casting ball, oval casting ball, etc. These steel balls are widely used in cement, silicate product, new building materials, refractory materials, chemical fertilizer, ferrous and non-ferrous metal ore dressing, glass, ceramics and other industries.
Cylpebs
The cylpebs is also commonly used grinding medium of ball mill. Cybpebs of Fote Machinery are manufactured with rare earth, chrome, manganese and other alloy materials, which is better in abrasion resistance and corrosion resistance. Besides, the crushing rate of our cylpebs is smaller than 0.6%, which has superior grinding effect.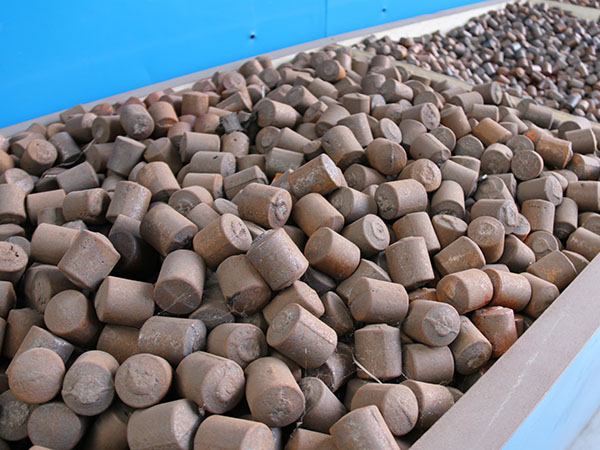 Ceramic Grinding Balls
Nowadays, the ceramic ball mill sold in China market mainly include alumina, zirconia, silicon carbide, silicon nitride and other varieties. Ceramic grinding ball has the features of high-temperature and high-pressure resistance, wear resistance, corrosion resistance etc. It is an economic type and a widely used non-metallic grinding media. When ball mill works, on the one hand, the uniformity of ceramic ball roundness and density is advantageous for its rapid rolling, which can shorten the milling time and improve the milling efficiency. On the other hand, the high density of ceramic ball can maximize its crushing and grinding materials ability.
Due to the ceramic grinding balls with wear resistance, high grinding efficiency, low grinding cost and other advantages, it is widely used to grind and process raw materials of white cement, minerals, ceramic other industries. It is obviously an excellent grinding media and will be used in more and more ball mills in future.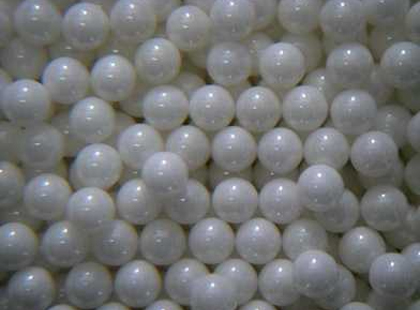 The grinding media of ceramic ball mill are ceramic balls and ceramic liners. Fote Machinery abundantly supplies ceramic balls and liners, welcome all of you come to visit our company. For more information about prices of steel ball, steel section, ceramic ball and ceramic liners, please leave us a message below or contact our online customer services, and we will contact you as soon as possible.
Ball Mill Liners
Choosing good ball mill liners is of vital importance. The inner working surface of ball mill is equipped with replaceable liner. The liner must be able to withstand the impact, wear, and can help materials move in the best way, otherwise, it would be consumed badly. The ball mill liners can be divided into metal materials (such as high manganese steel, alloy cast iron etc.) and wear-resist rubber.
The high manganese steel liners has good impact resistance and wear resistance, which is suitable for coarse crushing stage with strong impact effect. Alloy cast iron with better wear resistance but lower impact resistance can be used in fine crushing stage, to save the production cost. The disadvantages of metal liner are heavyweight, inconvenient to process, install or remove. While when rubber liner is used in fine and intermediate grinding, its wear resistance and light weight make its practical life and production cost are all superior to metal liner. So, in practical production, users can obtain best grinding efficiency through combined use of two types of liner.