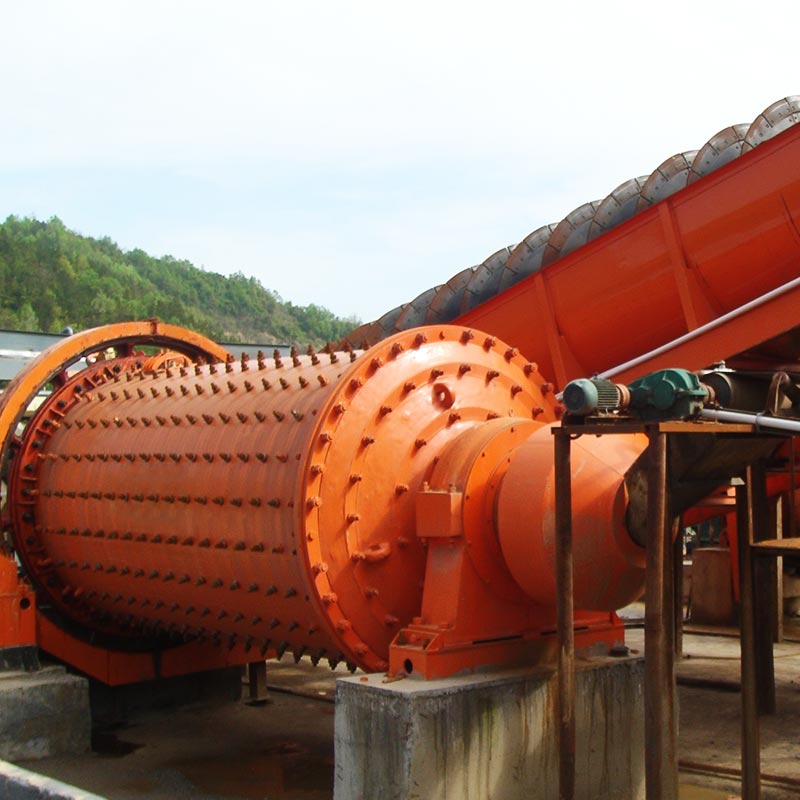 Bentonite Dryer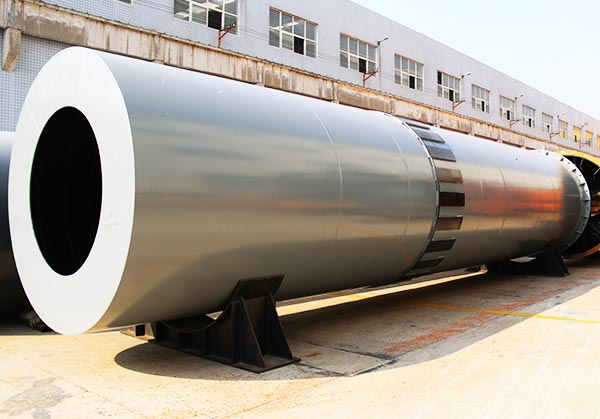 The bentonite dryer is widely used for bentonite drying.Capacity : from 1.9 t/h to 76 t/h flexible.Please click for full details.
Advantages
Low investment
Wide applicability
Low cost in maintenance
High efficient and capacity
Bentonite is a kind of nonmetallic minerals. Its essence is a kind of clay rock which is generally white and pale yellow, which can be used as a type of detergent. Bentonite can be used in each industrial production, which is also called universal soil.
Volume of Bentonite can be swelled to several times or even dozens of times of original size after adding water. Therefore, Bentonite is easy to absorb water under natural state, which should be dried before using. Bentonite dryer is exactly used to dry Bentonite.
Bentonite dryer: Bentonite is mainly used in oil catalytic, decoloration of vegetable oil and mineral oil. Moisture content of Bentonite after solid-liquid separation is generally in 30 to 45%. Because Bentonite has strong viscosity, so, after entering the Bentonite dryer, if the structure of dryer is not adaptable, it is not only hard to dry, but easily produce about 100 mm dough materials, thus reducing activity degree.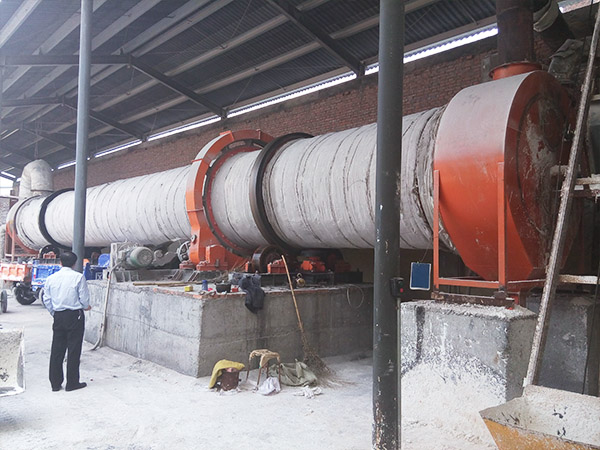 The new type of energy-saving betonite dryer is a kind of drying equipment with large processing capacity, which is designed by analyzing structural influence of dryer machine on output and quality of betonite and according to specific characteristics of betonite. The new type of betonite dryer has been carried out comprehensive technological transformation, which has improved filling rate of materials and prolonged the duration of stay of materials in the cylinder body, thus making betonite be fully exchanged heat and dehydrated, and which improves efficiency of heat utilization and output.
Spec./m
(Dia.×Length)

Shell Cubage
(m³)

Capacity
(t/h)

Installation
Obliquity
(%)

Highest Inlet
Air Temperature
(℃)

Main Motor
(kw)

Weight
(t)

Φ1.2×8.0

9.0

1.9~2.4

3~5

700~800

7.5

9

Φ1.2×10

11.3

2.4~3.0

3~5

700~800

7.5

11

Φ1.5×12

21.2

4.5~5.7

3~5

700~800

15

18.5

Φ1.5×14

24.7

5.3~6.6

3~5

700~800

15

19.7

Φ1.5×15

26.5

5.7~7.1

3~5

700~800

15

20.5

Φ1.8×12

30.5

6.5~8.1

3~5

700~800

18.5

21.5

Φ1.8×14

35.6

7.6~9.5

3~5

700~800

18.5

23

Φ2.2×12

45.6

9.7~12.2

3~5

700~800

22

33.5

Φ2.2×14

53.2

11.4~14.2

3~5

700~800

22

36

Φ2.2×16

60.8

13.0~16.2

3~5

700~800

22

38

Φ2.4×14

63.3

13.5~16.9

3~5


700~800

37

45

Φ2.4×18

81.4

17.4~21.7

3~5

700~800

37

49

Φ2.4×20

90.4

19.3~24.1

3~5

700~800

45

54

Φ2.4×22

99.5

21.2~26.5

3~5

700~800

45

58

Φ2.6×24

127.4

27.2~34.0

3~5

700~800

55

73

Φ3.0×20

141.3

30.1~37.7

3~5

700~800

75

85

Φ3.0×25

176.6

37.7~47.1

3~5

700~800

75

95

Φ3.2×25

201

42.9~53.6

3~5

700~800

90

110

Φ3.6×28

285

60.8~76.0

3~5

700~800

160

135
Technical parameters of indirect heat dryer:
Shell
diameter
×shell
Length
Items
Inside
diameter
of outer
shell
(mm)
Inside
diameter
of inner
shell
(mm)
Shell
Length
(m)
Shell
cubage
(m³)
Shell
obliquity
Lifting
blade
form
Highest
inlet air
temperature
(℃)
Dimensions
(m)
Φ1.5×15m
1500
500
15
20.27
3-5%
Lifting form
850
16.2×2.7×2.7
Φ1.5×17m
17
22.97
18.2×2.7×2.7
Φ1.5×19m
19
25.68
20.0×2.9×2.9
Φ1.8×21m
1800
650
21
35.91
3-5%
Lifting form
850
22.5×2.7×2.7
Φ1.8×23m
23
39.33
24.5×2.9×2.9
Φ1.8×25m
25
42.75
26.5×2.9×2.9
Φ2.2×21m
2200
800
21
58.10
3-5%
Lifting form
850
----
Φ2.2×23m
23
63.61
Φ2.2×25m
25
69.15
Related Products