Some Tips for Coal Briquette Machine to Save Electricity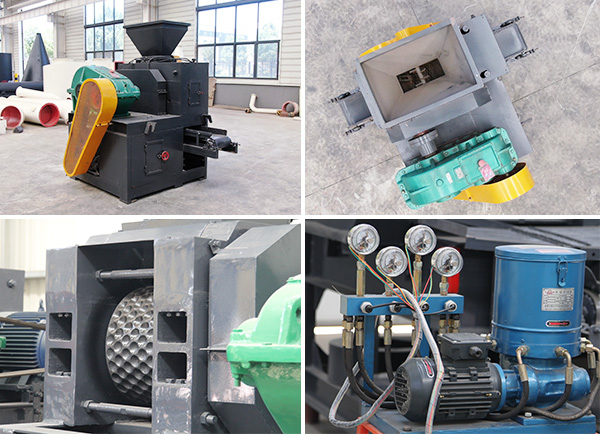 The coal briquette machine can make various powdery materials with forced supercharging and precision machining with prepressing spiral to ball billet with big density and the ball billet can be widely used in many industries such as metallurgy, chemistry, coal and refractory. It is featured as big molding pressure, adjustable main engine revolution and equipped with a screw conveying device. Fote coal briquette machine is motivated by an electromagnetic speed regulating motor and then transported through belt wheel and cylindrical speed reduction gear to the driving shaft. The driving shaft and driven shaft are guaranteed to operate synchronously by exposed gear. The passive bearing is equipped with hydraulic equipment behind its seat.
With the coming of summer and the gradual increase of temperature, the electricity consumption will also increase. The overloaded electricity is easy to cause accidents, so Fote Machinery here shares some tips to save power when using coal briquette ball press machine. Under situation of the same production, if you want to reduce the electricity consumption, the machine should be equipped with a good motor, and then the other performances should be assessed comprehensively.
How to reduce the electricity cost? The solutions should be found out from the motor.
1. Improve the motor productivity, and stopping the cooling fan in winter can reduce energy consumption.
2. Change the motor stator to triangle hybrid concatenation winding to improve the waveform generated by magnetomotive force, reduce the working current and reach the goal of high efficiency and energy saving.
3. Adopt regulating speed controller, pole changed motor and electromagnetic coupling speed controller etc to regulate speed continuously.
4. Different coal briquette ball press machine is equipped with different motors, so we should consider the actual situation to reduce the useless consumption, making the electric motor reach energy- saving in the high-efficient working area.
Related Products:
Related News: