Dry mix mortar plant is mainly used in constructional engineering, which can evenly mix cement, sand, stone, limestone and other raw materials.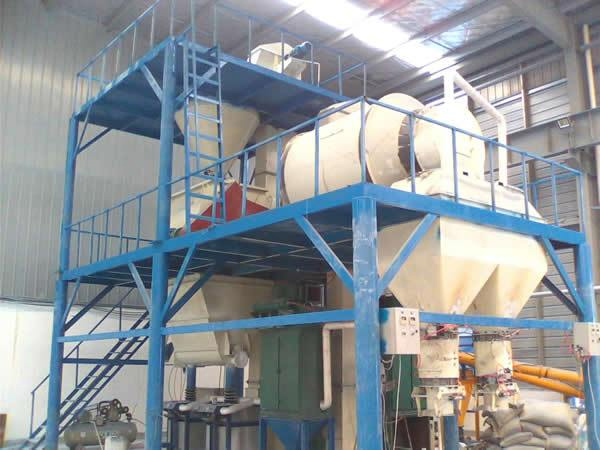 Fote Machinery has independently researched the dry-mixed mortar plant with annual output of 200,000 tons. After two-stage mixing, the dispersion effect of materials is much better. This 200,000T/Y dry mix mortar plant has the following advantages:
1. Good Dispersion of dry powder in mixing process. The mixer uses unique internal structure design, which can effectively disperse different materials and solve agglomerate problem of materials due to different proportion.
2. Wide Application. This production line can be used to mix different powdery materials, such as lime mortar, cement mortar, thermal insulation mortar and other kinds of mortars in construction projects.
3. Simple and Convenient Operation. The dry mortar production line has such advantages as small footprint, low energy consumption, simple operation and so on, which can produce 2 to 10 tons of mortar per hour. Moreover, this production line only needs 2 to 6 people to operate, which saves manpower and material resources.