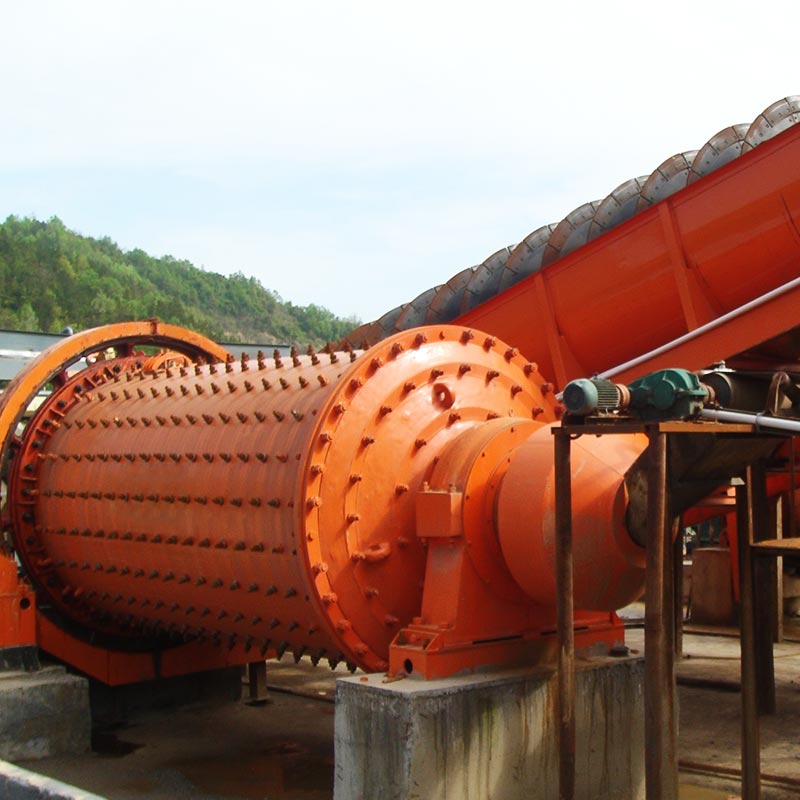 Vibrating Feeder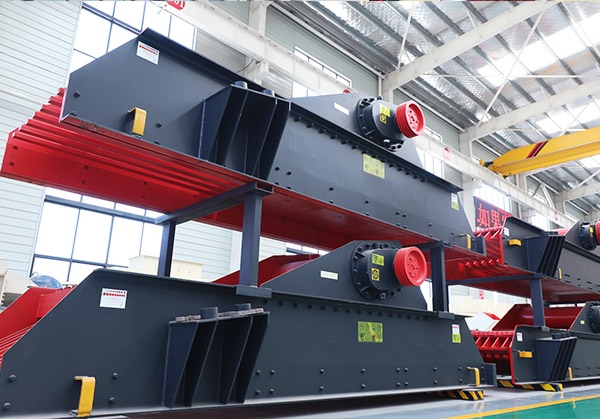 The vibrating feeder can feed materials from 300mm to 800mm.Both Electric engine and Diesel engine are optional.Capacity from 80t/h to 1000t/h flexible.
Advantages
Smooth vibration
Less wear of feed chute
Large feeding capacity
Less power consumption
Vibrating feeder is usually used in stone production line. In order to prevent feed port of crushers from being clogged, operators should evenly convey materials to feed port of crushers. Vibrating feeder is a kind of equipment which can realize quantitatively, regularly and evenly material feeding.
In working process, the centrifugal forced produced by rotation of eccentric block of vibrator of vibrating feeder makes sieve box generate vibration, and materials do continuous forward motion on the screen surface of sieve box, thus being fed to feed port evenly. Vibrating feeder can effectively prevent crusher machine from generating system halted phenomenon caused by uneven material feeding.
Structure of stone vibrating feeder can be divided into steel structure and grate structure. Vibrating feeder with steel structure is mostly used in stone production line, which evenly feeds all the materials to crushing equipment. Vibrating feeder with grate structure can coarsely screen materials, thus making system configuration more economy and reasonable, which is necessary equipment in crushing and screening processes.
Model
Max.
Feeding
Size
(mm)
Processing
Capacity
(t/h)
Motor
Power
(kw)
Obliquity
of material
trough
(°)
Trough
size
(mm)
Dimensions
(L×W×H)(mm)
GZD-650×2300
300
80-100
1.1×2
10-20
650×2300
2300×1360×780
GZD-750×2500
350
100-130
1.5×2
10-20
750×2500
2500×1460×780
GZD-850×3000
400
120-150
3×2
10-20
850×3000
3110×1800×1600
GZD-1000×3600
500
150-200
3.7×2
10-20
1000×3600
3850×1950×1630
GZD-1100×3600
580
240-300
3.7×2
10-20
1100×3600
3600×2050×1660
GZD-1300×3600
650
450-600
7.5×2
10-20
1300×3600
3900×2350×1750
GZD-1500×3600
1050
450-1000
10×2
10-20
1500×3600
3900×2000×1750
GZD-2000×3600
1200
550-1000
22×2
10-20
2000×3600
3600×2000×1750
GZD-2500×5000
1500
650-1500
11
10-20
2500×5000
5000×2500×1800
ZSW-380×95
500
100-180
11
0-10
3800×960
3800×1640×1320
ZSW-490×110
630
150-400
15
0-10
4900×1100
4980×1830×1320
ZSW-490×130
750
400-700
22
0-10
4900×1300
4980×2580×2083
ZSW-600×130
750
400-700
22
0-10
6000×1300
6082×2580×2083
ZSW-600×150
800
500-900
30
0-10
6000×1500
6086×2662×1912
ZSW-600×180
800
700-1500
37
0-10
6000×1800
6310×3262×2230
Related Products